Washington and Ankara fight over extradition of Turkish businessman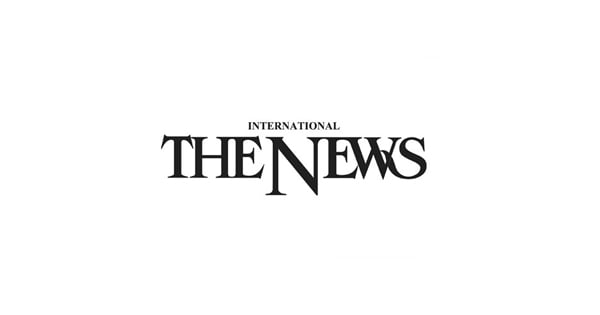 Ankara: A Turkish businessman who wishes to return home to avoid US prosecution is due to appear in Austrian court on Monday with secrets with potential geopolitical ramifications.
The list of scandals involving businessman Sezgin Baran Korkmaz is long, dating back to the early months of former US President Donald Trump's administration. US prosecutors allege that Korkmaz laundered more than $ 133 million in fraud proceeds through bank accounts he controlled in Turkey and Luxembourg.
They accuse him and his accomplices of using the money to buy Turkish airline Borajet, hotels in Turkey and Switzerland, a yacht called the Queen Anne, as well as a villa and apartment overlooking the Bosphorus in Istanbul.
The previous indictment, unsealed last month, charged Korkmaz with one count of conspiracy to commit money laundering, 10 counts of wire fraud and one count of obstructing formal proceedings.
He was arrested on June 19 when Austria acted on an international arrest notice and is due in court on Monday, his lawyer said on Twitter. US prosecutors want him to stand trial in the United States. Speaking from prison to a Turkish journalist, Korkmaz said he would prefer to face justice at home, where he is also wanted on charges of money laundering and fraud.
The businessman has denied the charges against him. US officials know that the likelihood of Ankara extraditing Korkmaz if returned to Turkey is low.
Much of the reason lies in Washington's refusal to hand over a US-based Turkish cleric. President Recep Tayyip Erdogan believes he plotted a failed coup against him in 2016, after Erdogan survived the attempted coup.
The investigative group also alleged in March that Korkmaz facilitated a 2018 trip for Americans linked to Trump who were seeking the release from Turkey of detained American pastor Andrew Brunson. The pastor's fate became a major issue for Trump, which propelled him to the forefront of U.S.-Turkish relations until Brunson's eventual release in late 2018.
Analysts note that Korkmaz's case comes as Erdogan tries to sort diplomatic issues so he can secure foreign investment and spur economic growth. Current points of contention include an ongoing US court case against a Turkish bank accused of circumventing sanctions against Iran and Ankara's purchase of a leading Russian missile defense system.
"Erdogan is in a reconciliation cycle with the United States, trying to calm things down to get some breathing space on the economic front," said Max Hoffman of the Center for American Progress. "I doubt he wants a new problem in bilateral relations." But while remaining low on the list of potential problems in relations between the two NATO allies, the fugitive's case has already created political turmoil in Turkey, where it is making headlines.
Veyis Ates, a Haberturk TV presenter, was forced to resign following reports that he attempted to extort money from Korkmaz for a "clique" that targeted the businessman. Ates denies the accusations, but some journalists from the Haberturk daily wrote that they had heard similar allegations.
The web around Korkmaz has also trapped Erdogan's powerful Home Secretary Suleyman Soylu, who is waging a war of words with a fugitive crime boss who has spent weeks posting outrageous allegations on YouTube. Soylu rejected the requests. In a video, the gangster claimed that Soylu told Korkmaz to flee Turkey to avoid prosecution during a meeting in December 2020.
A judge lifted the travel ban imposed on Korkmaz just weeks before he left the country. An official at the Turkish Embassy in Vienna, who declined to be named, told AFP that Ankara is seeking Korkmaz's extradition for "money laundering". Turkey's private news agency DHA has confirmed that Ankara has filed an official extradition request.