Vancouver mayor and Ted Cruz had a fight on Twitter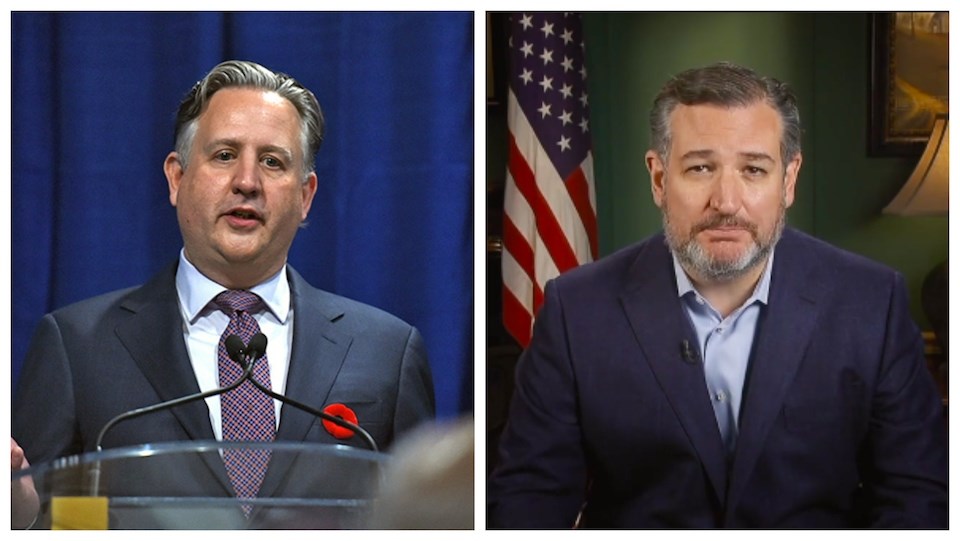 The disagreement sparked social media clashes on Twitter over the convoy of truckers.
A staunch American supporter of the trucking convoy had a few choice words for the mayor of Vancouver over the weekend.
US Senator Ted Cruz has stirred controversy on a wide range of topics over the years, on everything from his tumultuous relationship with former President Donald Trump to his decision to leave town for a sunny vacation in Mexico as the Texans had to battle a deadly winter. storm.
Now the US politician has spoken out about a statement Mayor Kennedy Stewart made ahead of the trucker's convoy that was scheduled for Saturday (February 5).
Kennedy issued a warning Friday to protesters, saying, "Vancouver doesn't want you here. Make your point and go home."
In response, an impassioned Cruz shot back, "The mayor says 'Vancouver doesn't want' truck drivers there. People might feel differently with empty shelves."
The US senator's vocal opposition to the mayor's sentiment drew widespread criticism on Twitter, albeit with some far-right support.
Stewart joked, "Can anyone tell [Ted Cruz] our store shelves are doing well thanks to the 90 [per cent] Canadian truckers who are fully vaccinated? »
Vancouver's mayor added that he was too busy saluting all the "awesome people" in his city to fend off what he called a "hate convoy".
Supporters of the "Stand United 'The Media is the Virus' Convoy/CTV Rally" clashed with counter-protesters throughout the day on Saturday. The event caused widespread traffic jams and sparked skirmishes across the city, according to a recent VPD statement.
Vancouverites also staged a counter blockade to prevent the anti-vaccine warrant convoy from entering downtown and blocking access to hospitals.
Counter-lockdown participants were encouraged to take photos, make signs with positive messages such as "Get Vaxxed", and wear face masks as well as hearing protection.
– With files by Cameron Thomson.