US Senate Candidates Campaign in Lima with Governor of South Dakota in attendance to Show Support | New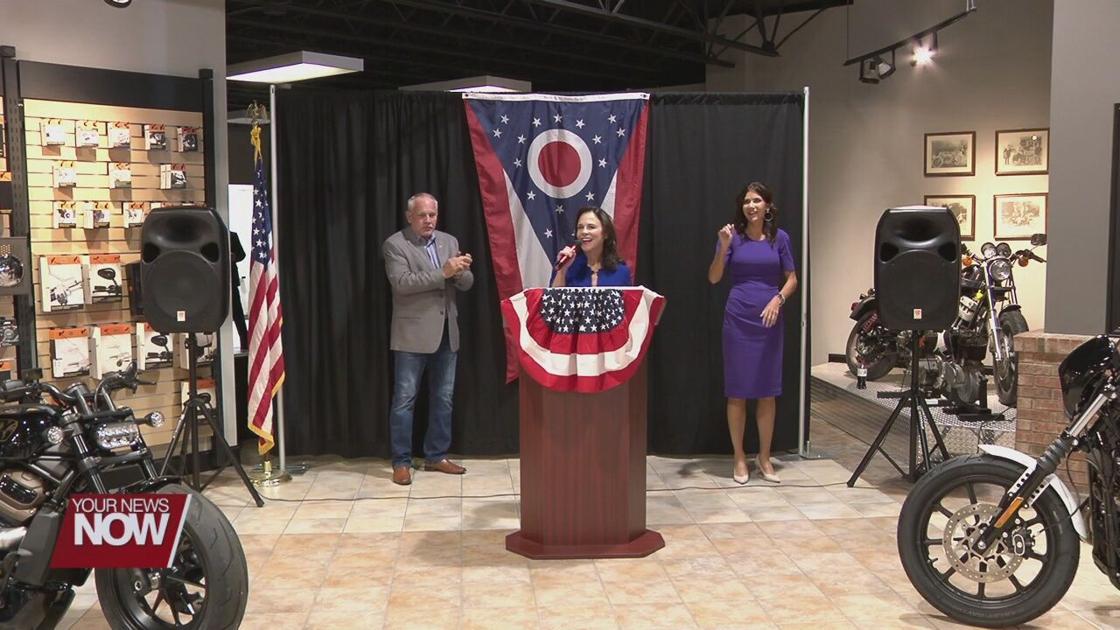 [ad_1]
A candidate for the United States Senate has appeared in Lima to contact voters.
Jane Timken has appeared at Lima Harley-Davidson to connect with local voters.
"Listen to my message that Ohio is first and America is first," said US Senate candidate Jane Timken. "We need the people to stand up to win back the economy, the borders, the energy and the independence, and the Americans."
The event was also attended by South Dakota Governor Kristi Noem (R-SD). Nome said she was in Lima to show her support for Timken and explained why she believed Timken should be elected to the US Senate.
South Dakota Governor Kristi Noem said: "Over the past year, in a year and a half, we learned that leadership has consequences and that the decisions leaders make have a significant impact on daily life. people.
Timken has said he would like to campaign in Lima for his continued fight for work in manufacturing and agriculture. The candidate also said he would like to share his plans to keep the job as a whole, not just to focus on the economy.
"We have to stand up for the farmers. I live on a farm in County Stark. Our farming community is very important, and Ohio and our manufacturing bases are very important. We do a lot here in Ohio, so give that message to the people here, "said Timken.
US Senate Candidates Campaign in Lima with Governor of South Dakota in attendance to Show Support | New
Source link US Senate Candidates Campaign in Lima South Dakota Governor Attends to Show Support | New
[ad_2]