US President Joe Biden follows Donald Trump as trade tensions with China rise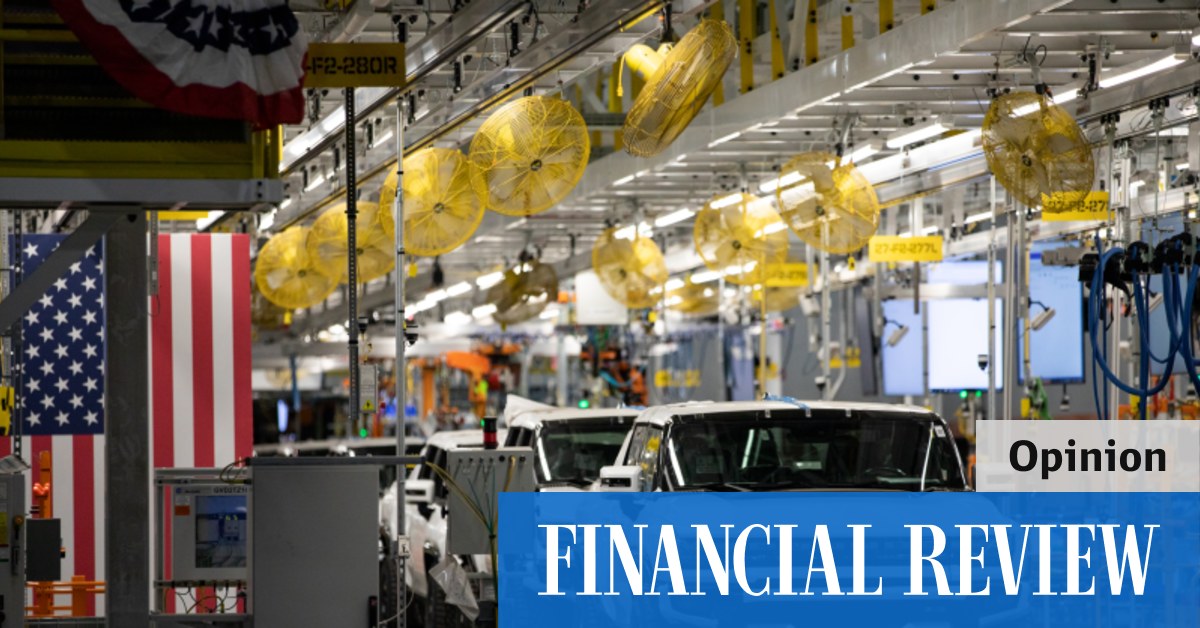 In practice, "worker-centric" means protecting manufacturing jobs, even as manufacturing vacancies skyrocket. Ambassador Tai can persuade other countries to adopt the fundamental rights of the International Labor Organization and endorse the Paris climate change targets.
But it is fanciful to imagine that the American partners will apply stricter rules than those their voters already accept. Meanwhile, the World Trade Organization remains condemned to monumental US indifference.
Biden's real adherence to the Trumpian doctrine is his continuation, even escalation, of the cold war with China. Since the ancient Greek historian Thucydides, scholars have observed the cycle of action and reaction that characterizes great power relations.
fatal disaster
US-China-US relations could be different today if Trump had launched a charm offensive with Beijing in 2018 rather than a trade war. The same can be said of US-Russian relations if George W. Bush had kept his promise, after the fall of the Berlin Wall, not to expand NATO. Biden's challenge is to ensure that fierce competition with China does not end in fatal disaster.
Biden's Amplified Hostility To China, Taken From Trumpian Writings, Now encompasses exports, imports, investments, technology and scientific exchanges. Faced with a conflict between hostility and a policy of limited international economic engagement, Biden has rediscovered a forgotten feature of geopolitics – that economic engagement is vital for cementing alliances.
Biden does not want to embrace two-way market access in trade in goods and services. He also fears that foreign direct investment in both directions will enrich companies but not workers. Biden and his team have therefore concocted engagement frameworks that have the feel, but not the substance, of past initiatives. The Free Trade Agreement of the Americas is one such initiative, along with the Transatlantic Trade and Investment Partnership and the Transformed Comprehensive and Progressive Trans-Pacific Partnership, but without the United States.
Along with the European Union, Biden's alternate framework is called the US-EU Trade and Technology Council (TTC). This forum aims to coordinate approaches to artificial intelligence, product standards, semiconductor supply chains, digital platforms, labor rights, and more. But the heart of the cooperation lies in the sanctions against Russia and possibly China. In short, the overriding mandate of the TTC is safety, masked by the language of economic engagement.
The Indo-Pacific Economic Framework for Prosperity recently announced by Biden between the United States and 13 Asian partners is much the same. The four pillars – connected economy, resilient economy, clean economy and fair economy – seem like something out of a public relations textbook. IPEF members can choose which pillars to join. Unnamed in the IPEF statement, but by far the most important, are the implicit US security guarantees to Asian partners who find themselves at odds with China.
The even more recent Partnership of the Americas for Economic Prosperity (APEP), unveiled by Biden at the Summit of the Americas on June 8, is just as long on rhetoric and short on substance, though security does not feature. in hemispheric relations.
Can Europe or Asia expect major changes to Biden's current security cooperation strategy wrapped in hazy economic frameworks as the president faces a Republican Congress in 2023 and 2024? ?
If Biden makes an early, secret decision not to seek a second term, he will free himself from the shackles of progressive Democrats and Trumpian Republicans. In this scenario, his administration could engage in significant efforts to revive the WTO and give economic substance to the TTC and the IPEF, and even to the APEP.
Biden could even offer olive branches to Beijing. But if Biden harbors hopes of a second term, the next two years will look a lot like the last — a pun but little substance in international economic engagement.
Gary Clyde Hufbauer is a Nonresident Senior Fellow at the Peterson Institute for International Economics. This article is from the East Asia Forum (www.eastasiaforum.org) at the Crawford School of Public Policy at ANU's College of Asia and the Pacific.