Top 5 Markets For Payday Lenders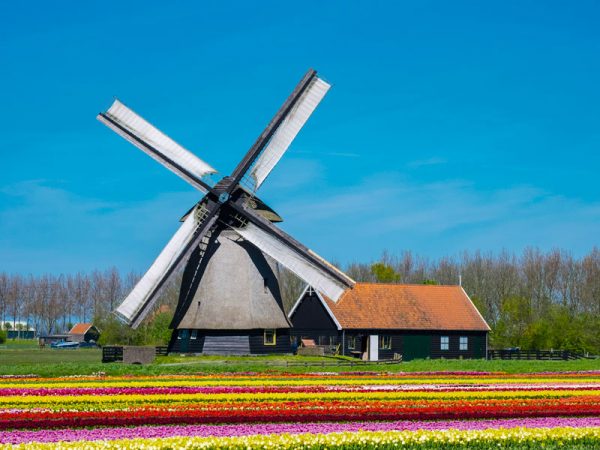 Author: Sophie perryer
September 10, 2018
Payday loans entered the fray in the early 1990s, as banks curtailed their offerings of small loans and consumers looked elsewhere for quick cash. These short-term, high-cost loans have grown in popularity over the past two decades, but they are not without pitfalls. Many lenders have come under fire for charging exorbitant interest rates, using aggressive debt collection tactics, and pushing thousands of consumers into unmanageable debt.
As Wonga on the brink of collapse, many payday loan companies will consider their next move
With Wonga, the UK's largest lender, on the brink of collapse, many payday loan companies will consider their next move. Join us as we take a look at the top five payday loan markets, from the toughest to the most lenient.
1 – Netherlands
The Netherlands has some of the strictest payday loan regulations in the world. In the early 2000s, the country saw an increase in the popularity of "Flitskrediet", or "flash credits," which were essentially unregulated payday loans with APR rates of up to 600%. At its peak, Flitskrediet's market was estimated at 6 million euros ($ 6.9 million), and due to the small size of the loans, they were not covered by the Financial Markets Authority or the Financial Supervision Act.
In 2009, the Dutch Socialist Party began to campaign for the regulation of the payday loan market. The government responded by introducing a licensing law and an interest cap. Payday lenders must now acquire the appropriate license to operate and must meet the maximum interest rate of the base bank rate plus 12%. In 2013 and 2014, the Dutch government applied this legislation in two landmark court cases in which it fined two companies that operated outside of these regulations. tariff restrictions.
2 – US
The United States has the largest payday loan industry in the world, although loans are only legal in 36 states. Payday loans first entered the US market in 1993 when Cleveland businessman Allan Jones, who later became the "father of payday loans," founded Check Into Cash. Jones took advantage of bank deregulation legislation in the late 1980s, which resulted in the closure of many small banks in the United States and resulted in a severe short-term microcredit shortage. Check Into Cash and its compatriots stepped in to fill the void and the industry then exploded, racking up a valuation of $ 46 billion by 2014.
Today, payday loans are regulated nationally by the Consumer Financial Protection Bureau under the Dodd-Frank legislation introduced by President Obama after the 2008 financial crisis. That said, local governments can decide to legalize or to ban payday loans in their own state. In the permissive 27 states, payday lenders are legal and little regulated, which means that single-payment loans with an APR of 391% or more are common. There are nine other "hybrid" states in which local governments have introduced more stringent regulations. Arizona is one example: it maintains a 36% cap on annual interest rates for all payday loans. The remaining 14 states and the District of Columbia prohibit payday loans of any kind.
3 – United Kingdom
The UK payday loan market is relatively well regulated, but has been mired in scandal in recent years. The first payday lender in the UK was The Money Shop, a subsidiary of the US-based Dollar Finance Corp, which opened in 1992. Unlike the US and Canada, the UK payday loan market does not. really took off only in mid-2000s – but when it took off it exploded. According to a Consumer Focus study, in 2009 alone, 1.2 million Britons took out 4.1 million loans, which is equivalent to 1.2 billion pounds sterling ($ 1.5 billion). In 2013, that number grew to 12 million loans, worth £ 3.7 billion ($ 4.8 billion).
Until now, the payday lending industry has come under the jurisdiction of the Consumer Credit Act 1974, which requires lenders to be licensed by the UK Office of Fair Trading (OFT) to offer consumer credit. However, the OFT has not really functioned as an industry regulator, allowing lenders to engage in unethical practices, such as aggressive debt collection and irresponsible lending.
In 2014, the Financial Conduct Authority took over the supervision and regulation of the sector. It has caps on interest and charges at 0.8% of the amount borrowed per day, caps on charges at £ 15 ($ 19) and full caps at 100%, meaning borrowers would never have to repay more than twice the amount they had. borrowed, regardless of their delay in repayments. Today, the industry's largest lender, Wonga, which holds 40% of the market share, is under administration, but many companies are ready to rush in and take its place.
4 – Canadian
The Canadian payday loan market has become more lenient in recent years, as lending restrictions are decided by the provinces rather than the central government. Payday loans gained favor with Canadian consumers in the mid-1990s, as payday advances became less readily available and workers had to look elsewhere for access to short-term credit. The industry has grown to include more than 1,400 payday loan stores across the country, and about two million Canadians a year use a payday lender.
In 2007, the Canadian government passed legislation to remove payday loans from the jurisdiction of the Criminal Code and allow each province to set its own restrictions on fees and penalties. British Columbia has the strictest set of regulations – lenders cannot legally charge more than $ 15 per $ 100 for a two-week payday loan, and penalties for returned checks or pre-authorized debits are capped at $ 20. Prince Edward Island is the most lenient, with a maximum cost of $ 25 per $ 100 of loan and no cap on penalties.
5 – Australia
The Australian government recently relaxed its regulatory muscles in the payday loan market, but there are still legislative loopholes. As in many other countries, the demand for payday loans in Australia increased in the 1990s as banks and credit unions pulled back from their short-term loans and consumers turned to other means. to quickly find money. From 2004 to 2014, the small loan market grew twenty-fold and in June 2014, it was valued at $ 400 million.
Payday loans in Australia are now covered by the Uniform Consumer Credit Code, but were previously a completely unregulated market and there are still a number of loopholes in the UCCC that lenders often exploit. In 2012, the government introduced the Consumer Credit Law Amendment Act, which prohibited loans over $ 2,000 that must be repaid in 15 days or less, and introduced a cap on fees and charges. loan charges, including a maximum set-up fee of 20 percent and a maximum monthly fee of 4 percent.