The Power of Grace of the Governor of California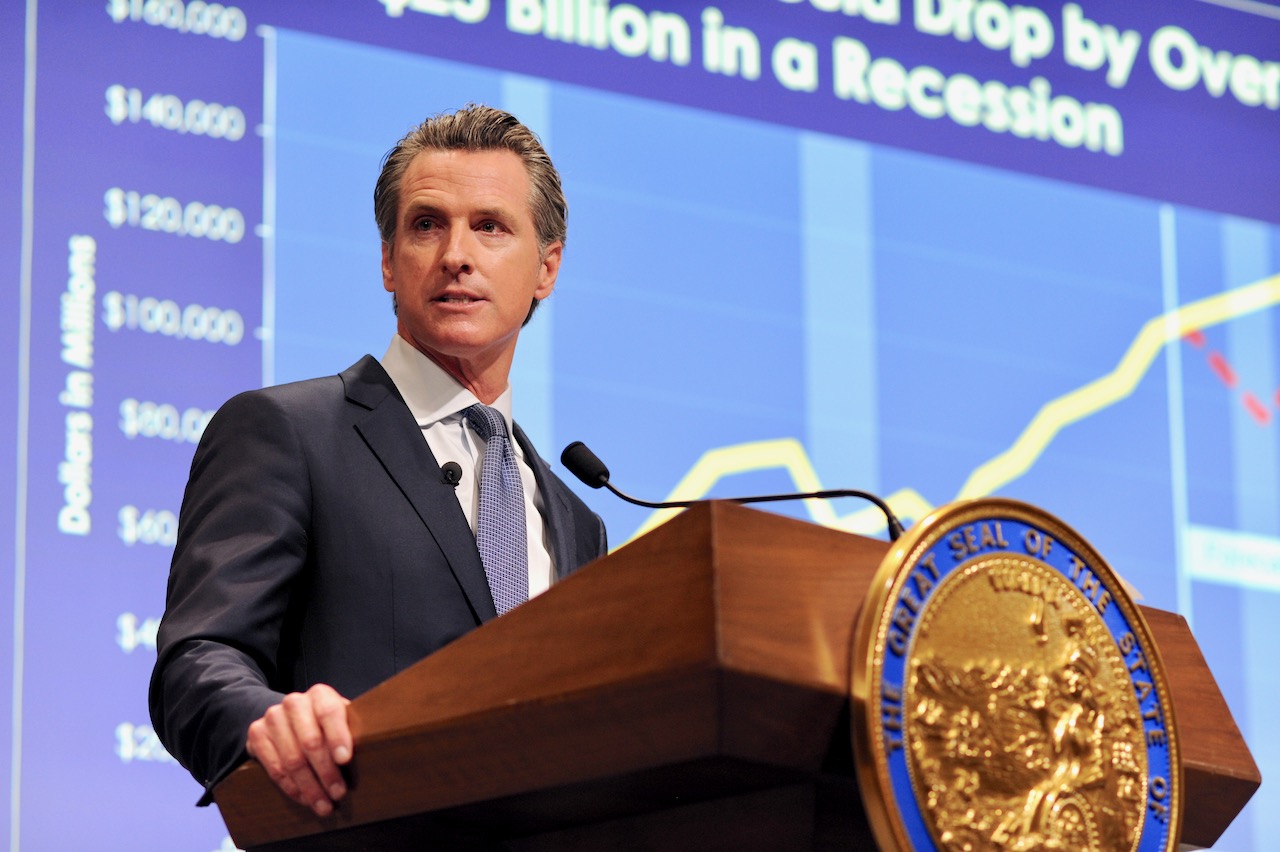 Both the US President and the Governor of California have the power to pardon. The President's power of pardon is contained in Article II, Section 2, Clause 1 of the United States Constitution, which provides that "the President … shall have the power to grant stays and pardons for offenses against United States, except in the event of impeachment. The governor's power of pardon is contained in Article V, Section 8, Subdivision (a) of the California Constitution.
The President's pardon power grants a criminal offender relief from any sentence arising from his conviction. The governor's power of grace is analogous. Section 8 (a) gives the governor the power to grant stays, pardons and commutations, except in the case of impeachment (similar to the Federal Constitution's limitation to the president). This authority is discretionary because the power of the governor is "on such terms as the governor deems appropriate".
The power to grant a stay, pardon or commutation arises after an offender has been convicted. This power is also subject to the terms of application provided for by law. As a result, the legislature has imposed enforcement procedures, but the granting of a stay, pardon, or commutation is entirely at the governor's discretion, with no role for the legislative branch of government.
Nonetheless, the state constitution requires the governor to report to the legislature every stay, pardon, or commutation granted. In this legislative report, the governor must indicate the relevant facts and the reasons why the stay, pardon or commutation are granted. Article 12017 of the Government Code specifically provides:
At each session, the governor will report to the legislature on each reprieve, pardon and commutation granted, indicating the name of the convicted person, the crime of which he has been convicted, the sentence, its date, the date of the pardon, of the stay. or switching, and the reasons for granting it.
Also note that the Secretary of State, in accordance with Article 12162 of the Government Code, is required to keep a register and attest to official acts of the Governor, including pardons granted. In addition, under article 12030, the governor is required to keep a register, which includes all requests for pardon or commutation of sentence.
There is a constitutional limitation on the power of pardon of the head of the executive: the governor cannot grant a pardon or a commutation to a person who has been convicted twice for a felony, except on the recommendation of a majority (4 judges of 'agreement) of the Supreme Court. The district court rules on a request presented by the governor. The High Court usually approves these governorship applications, but has rejected a few in the past two years.