The murder of rapper Moosewala by a Canadian gangster, mourned by Punjabis in North America, UK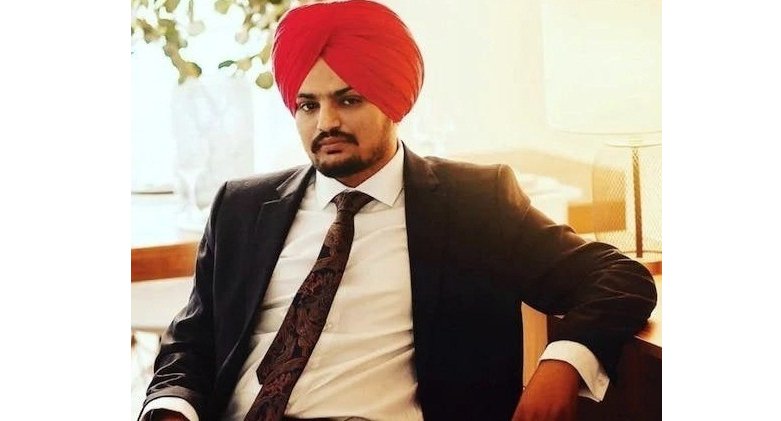 BY VISHAL GULATI
CHANDIGARH, (IANS) – The murder of Punjabi rapper Shubhdeep Singh Sidhu, widely known by his stage name Sidhu Moosewala with a huge fanbase numbering in the millions, especially among the Punjabi diaspora in countries like the UK and the Canada, is a tragic loss for the community of Punjab.
A CTV News Channel report says the 28-year-old attended Humber College as an international student and recorded many of his music videos in Toronto.
The channel quoting community activist and Punjabi voice of the Toronto Raptors, Parminder Singh, said Sidhu's death is a tragic loss for the Punjab community. "It's really shocking and I feel the whole community has that feeling and we all have that feeling of shock when we heard this news early this morning," he told CP24.
Canadian comedian Lilly Singh also remembered Sidhu in an Instagram post, calling him a "young legend". "If you see any tribute images of him today, please don't continue scrolling, but rather take a moment to stream the music of Sidhu Moosewala. It featured in my content a lot and always made people ask me, "What song is that?" Singh wrote.
Less than 24 hours after his safety was restricted by the government, singer-turned-actor and politician Moosewala was shot dead by gangsters near his ancestral village of Mansa in Punjab in broad daylight on May 29, police said.
He was driving a Mahindra Thar SUV when the assailants, numbering 10 to 12, fired more than 20 shots at close range at the singer and his two friends, who were seriously injured. Moosewala was hit by seven to eight bullets.
It is learned that an AK-47 assault rifle was also used in the crime as its cartridges were recovered from the crime scene.
Moosewala was taken to a nearby hospital where he was pronounced dead. The Civil Surgeon at Mansa Hospital said Moosewala was brought in dead, while the other two were referred to another hospital for treatment.
According to Globalnews.ca, Sidhu was scheduled to perform at the Pacific Coliseum in Vancouver in July as part of his Back 2 Business Tour, one of four Canadian dates.
However, ticket sales for the Vancouver date were halted last week due to security concerns.
Violence had previously erupted at some of his Canadian performances, including a stabbing at an event in Surrey and gunshots at a concert in Calgary, both in 2019, says Globalnews.ca.
In the same year, Sidhu Moosewala was dropped from the 5X festival lineup in Surrey after the RCMP cited security concerns.
NBA commentator and Punjabi-speaking community advocate Parminder Singh knew Moosewala from his time in Brampton and described him as a "soft-spoken" and "down-to-earth" person driven to succeed in the game. school, music and political change.
While in Canada, he studied at Sheridan College and Humber College.
Singh said Moosewala's unique blend of North American and Punjabi elements set him apart in the music world and helped make him an international sensation.
According to Globalnews.ca, at the time of his death, the rapper had amassed over 10.8 million YouTube subscribers, won multiple Brit Asia TV Music Awards, produced hits that charted in Canada, the UK and New Zealand and launched his own music label.
According to The Guardian, most of Moosewala's singles are titled in English, although the songs were mostly sung in Punjabi. His glossy music videos often focused on macho culture. His 2018 debut album made it to Canada's Billboard album chart.
His latest track, The Last Ride, was released this month.
A report by Canada's largest online news site, the Toronto Star, says the singer/rapper shot to fame in Brampton after leaving India as an international student.
"His (Moosewala) music had entered the Billboard Canadian Hot 100 charts and was set to propel an international tour that included a stop at a 5,000-seat arena in Mississauga, right next to his base in Brampton, to which he paid tribute in 2019 with his song "B Town".
The Toronto Star says scheduled performances in Canada in recent years have been plagued by security concerns.
In 2019, CBC reported that Surrey RCMP conducted a public safety assessment before the popular rapper took the stage for the local 5X Fest Block Party, resulting in the performance being removed from the lineup.
The city, in a statement provided to the CBC, cited "public safety concerns at past performances: a stabbing at another Surrey concert, as well as shots being fired at an event in Calgary.
Hours after Moosewala's murder, Canadian-based mobster Goldy Brar took responsibility for the murder. Lawrence Bishnoi's name also came to the fore in the murder.
Brar took to his social media account to claim responsibility, writing that "he and the Lawrence Bishnoi group were behind the murder."
Moosewala shared a personal connection with his fans. "My songs resonate with their deepest emotions, their loves and their tastes. They cling to my lyrics and wait for my new releases and sing when I sing at their request. In other words, they trust me singer-turned-politician Moosewala, who considers Toronto his second home, told IANS during his campaign as the youngest and most popular candidate in the Punjab electoral arena in February.
Controversies were not new to Moosewala. He caused a stir by allegedly misusing the name of 18th century Sikh warrior Mai Bhago in his track "Jatti Jeonay Morh Di Bandook Wargi" with panthic bodies demanding his arrest for hurting Sikh feelings. He then apologized.
Moosewala, who was facing charges for promoting violence and gun culture in his song "Sanju", joined the Congress party on December 3, 2021.