Robert Derrickson, successful businessman | Cape Town Gazette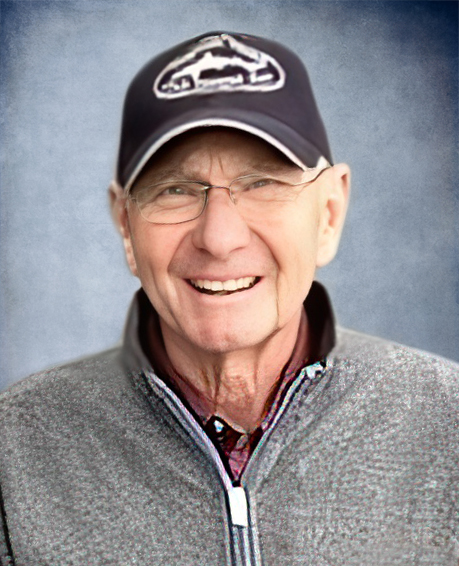 Robert "Bob" Derrickson, 74, of Rehoboth Beach, died Friday, October 28, 2022. He was born June 24, 1948, at Beebe Hospital in Lewes, the son of the late former State Representative Harry E. Derrickson and Earline (Warren) Derrickson. A longtime resident of Rehoboth Beach, Bob loved his city and was proud to be a part of its growth and success. If you knew Bob, you knew his quick wit and sense of humor, as well as his insane work ethic, but most importantly his love for his family.
As a child, Bob spent many days in the dunes around Gordon's Pond and by the channel of Thompson's Island. He worked at the Center Movie Theater on Rehoboth Avenue, running the projectors and even throwing a few spitballs for his own entertainment. He graduated from Rehoboth High School in 1967.
Bob is a graduate of the University of Delaware, where he studied business administration. At UD, his passion for Blue Hen football began. As a football player in Rehoboth, Bob came out as an extra for the football team, but was cut for medical reasons. That didn't stop his growing love for the team. He attended all Saturday games as a student. After graduating in 1971, Bob continued to follow UD football, attending a few games, but always listening to the game on the radio. Later in life, when his children grew up, he bought subscriptions. After a few years, Bob decided he wanted to be in the field and was able to join the channel team. It was a real highlight for him as Blue Hen; being on the pitch every Saturday in action, even taking tackles here and there.
Besides football, Bob's second great love was golf. He was an avid golfer and enjoyed the opportunity to play many courses across the country, as well as in Scotland and Ireland with friends on a golf excursion. Bob spent many afternoons sitting on his patio watching other golfers play on the green behind his house. He was able to check off an item on his to-do list last spring and make it to the Masters; a wonderful trip spent with his son-in-law and friends from the channel crew. Bob was also a history buff, and he loved watching old WWII movies and reading about the battles.
After graduating from college, Bob took over the business his father had started, Carlton's Men's Wear. Her time in retail allowed her to travel and meet people from all over. Often Bob invited people to visit the summer capital so that he could show the city he loved. In the mid-1980s, he began to get involved in real estate development with the purchase of property on Rehoboth Avenue. Bob wanted to build something that would be attractive and people would notice, but he also wanted to keep the charm of a small town. He was the co-founder of the Downtown Business Association, now Main Street. Through this, Bob helped bring visitors to town out of season, starting with the Christmas tree lighting in 1986 and then co-founding the Jazz Festival and Easter Egg Hunt on the Beach.
Bob's Real Estate Development has expanded to Route 1, starting at Lighthouse Plaza, and continues to grow. The residential and commercial development business grew so quickly that he couldn't spend the time he needed with Carlton's, so he sold that business in 2005. With his real estate success growing, Bob enrolled in the Wharton School of Business, where he received a certificate in hire. Bob was also a founding member of County Bank and continued to serve on the board until his death.
As part of Bob's business ventures, he had the ability to become involved in many organizations, starting as the youngest president of the Rehoboth Beach Chamber of Commerce in the mid-70s. He worked with Meals on Wheels as Chairman of the Board, then served on the Board of Directors, helping to revitalize their service to the community and raise funds by launching the Harry E. Derrickson Memorial Golf Tournament. Bob was a member of the Epworth United Methodist Church and enjoyed many volunteer opportunities there. More recently, with Betsy's help, he was able to start a memorial scholarship for their sons, Kenny and Geoffrey, who died as children.
When Bob's daughter moved to Blacksburg, Virginia, it inspired him to pursue his dream of flying and he became a pilot. He bought a plane, so he didn't have to make the dreaded journey. Bob loved flying and all the adventures he could have, like flying along the east coast from the Bahamas to Canada and west to Michigan. He was delighted to help families in need by providing Angel flights for patients who needed medical attention away from home. He offered many friends the opportunity to fly with him, although not all accepted the offer. He has failed to fly in recent years and has often been heard saying, "If only I had my plane." Besides flying, Bob was extremely proud of his garden, his work was honored by Kings Creek with the Random Acts of Beauty award. He spent countless hours working in his yard, but also many hours sitting on his patio admiring the peaceful oasis he had created.
Family was important to Bob, and he spent as much time as he could with his daughter and grandchildren, traveling to Blacksburg and taking his grandchildren on trips for their birthdays. More recently, he had gone to watch his grandson play football and visit his granddaughters on their college campuses. He (Pop) loved to hear about all the kids activities, sports, studies and ROTC. Bob treasured the time spent with those who were dearest to him. He was a loving and devoted father, grandfather, cousin and friend. Loved by many, he will be deeply missed by all who had the chance to know him.
In addition to his parents, Bob was predeceased by his two sons: Kenny (1987) and Geoffrey (1994); his older sister, Sandy Steele; and his younger brother, Jimmy Derrickson. He is survived by his daughter, Katie Sarver (Tommy); his grandchildren: Madeline and Allison and Jackson; his cousin, Richard Derrickson (Norma Lee), who was more like a brother; and countless friends.
A celebration of life will be held at 11 a.m., Friday, November 18, at Epworth United Methodist Church, 19285 Holland Glade Road, Rehoboth Beach. The burial will be private.
Arrangements have been entrusted to Parsell Funeral Homes and Crematorium, Atkins-Lodge Chapel, Lewes.
In lieu of flowers, memorial contributions may be made to Rehoboth Beach Volunteer Fire Company, Benefit of Geoff and Ken Derrickson Memorial Scholarship, PO Box 327, Rehoboth Beach, DE 19971.
Visit Bob's Life Memorial webpage and sign his virtual guestbook at parsellfuneralhomes.com.