Readers' Forum Part 2, April 23, 2022: Have Americans forgotten their common heritage? | Letters to the Editor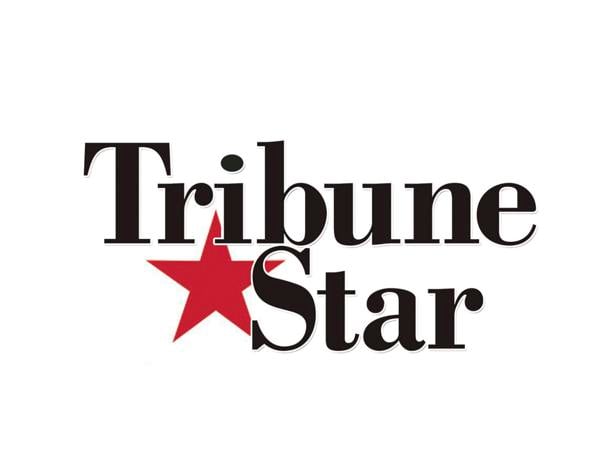 Have Americans forgotten their common heritage?
Watching news from Ukraine defies credulity. Is this news from World War II? Isn't it 2022?
Russians and Ukrainians have lived amicably for half a century, sharing languages, customs, history, food. They got married. They played soccer and hockey together.
Now a crazy person in search of personal aggrandizement has them at each other's throats. I remember Rwanda in 1994, when the Hutus murdered 800,000 of their Tutsi neighbors in three months. The media, and later the radio, were the tool that fueled resentment, civil discord and atrocities.
Now, unfortunately, America is splitting into tribes – social media, Facebook and Twitter, anonymously creating grievances, resentments, stoking anger.
I asked my wife: are we so divided? Could such a horror happen here? She reminded me yes. During our civil war, we killed 650,000 of us. She also warned, "If we're not careful, history can repeat and repeat, or at least rhyme."
During World War II, when our experience of democracy was threatened (as it is now), we put aside our differences and came together. There were no Democrats or Republicans, Southerners or Northerners, urban or rural, black or white. Together, we defeated nationalist forces bent on turning the world into a forced labor camp.
Now, do those who seek personal power induce collective amnesia? Are we forgetting our common heritage? Our money bears the inscription "E Pluribus Unum" – among many others, one. When we pledge our flag, we say "one nation, under God, indivisible". Our Statue of Liberty "raises her lamp to the huddled masses who yearn to be free." This describes all of our ancestry, minus our indigenous peoples. When we sing "America, the Beautiful," it's with "brotherhood (brotherhood) from sea to shining sea." Woody Guthrie reminded us that this land "was made for you and me".
I remember when our elected officials worked together to solve our collective problems. Democrats and Republicans argued and bickered in Congress and then dined with their wives. Where are these honest people now?
Are our representatives nothing more than a commodity, bought and sold like a cattle auction? Have they created a dysfunctional stalemate, a status quo where the haves get a bigger and bigger slice of the pie and the have-nots fight over crumbs?
Are we not aware that we have long-standing problems that capitalism is incapable of solving? Health care, economic inequality, climate change, hitting a slider, tub ring, and more. ?
Has our mainstream media followed the Kardashians and what Don Henley and the Eagles call "Dirty Laundry", leaving us uninformed or misinformed?
I don't have many answers here, but if we are the Christian nation we claim to be, it's time to start behaving as one – with forgiveness, selflessness and love for one another .
— Michael Bennett, Vermilion, Illinois.
Other schools will benefit from the plan
On behalf of the Vigo County Administrators Association (VCAA), I would like to express our support for the upcoming referendum on the May 3 electoral ballot.
The Association believes that although public education has many goals, the primary goal is to ensure that students thrive. Equipment is rarely mentioned when the quality of education is questioned; however, the physical environment can have a significant impact on student learning and instructor teaching abilities. In order to attract and retain students and citizens of Vigo County, we need to improve existing facilities and introduce collaborative and transformational spaces that support students and staff.
Beyond our existing facilities, we must be able to collaborate with other organizations to prepare our students to contribute to future workforce needs.
The Association supports the Comprehensive Facilities Plan approved by the Vigo County School Board. With the approval of the capital referendum on May 3, the district can build new academic spaces at Terre Haute North, Terre Haute South, and West Vigo middle/high schools while renovating other extracurricular spaces at each site.
These projects can be planned and processed at the same time rather than being completed over time, funding permitting.
A successful referendum campaign on the capital allows the school corporation to use its tax rate from the Debt Service Fund to address other school projects throughout the district, as needed.
A good example of a school project funded by the Debt Service Fund is the current renovation and addition project at Otter Creek Middle School. As the third largest school in Vigo County, Otter Creek lacked some of the features and spaces needed to help teachers and students perform to their best.
An auxiliary gym was built, music and art rooms were added, and the cafeteria was expanded and improved through the issuance of debt financed by a historically consistent tax rate from the Service Fund debt.
Other schools in Vigo County, the remaining elementary schools and colleges, have their own needs that may be met like Otter Creek if the capitol referendum is approved. All schools in the county of Vigo will benefit from the referendum on the capital.
The VCAA urges community members to vote 'yes' to the referendum in the May 3 ballot.
— Sarah Gore, Principal, Otter Creek Middle School
Association of Trustees, Terre Haute
Support needed for better schools
I'm a science teacher at West Vigo High School. I am also the mother of a 2020 West Vigo High graduate, a West Vigo High School alumnus and a West Vigo Middle School sixth grader.
As you can see, I have a vested interest in schools in Vigo County. I teach biology in the same class that I took biology in high school and I have to say it was in better shape and much more conducive to learning then than teaching and learning. learning today. My gas lines are now shut off because I don't have an emergency shut off so I can't do a lab with bunsen burners I can only use hot plates so I have to exercise a lot of creativity. My five lab "stations" are simply counters that line only two of my classroom walls. These countertops are five feet long and have a sink between each station – two of these seven sinks have a constant drip and clog quite often.
This setup would work well (not well) for 16 students, not my average of 23-30 students. This makes labs very difficult for my students and even more difficult for me to get into help groups and monitor what students are doing.
The technology is just below the old in mine and in many other classrooms. My projector doesn't show all the colors unless I wiggle the cords and it only lasts a few minutes. It makes teaching cells, genetics, and just about anything else difficult when students can't use colors to tell the differences apart.
My projector screen is five feet wide, making it difficult for the student sitting at the back of the room at 22 feet to see.
Another difficulty we have is the temperature of our classrooms. My room has two sets, the surface of the sun and the arctic. When students get too hot or too cold, they simply stop and at the pace we teach, and they are expected to learn. This hinders their success. We have had and will continue to have water, HVAC, technology and plumbing issues because our buildings are older. They need serious updates to meet the needs of not only current students but future students as well.
Teachers are always asked to do more for the good of the students, and we always rise to the challenge. We are now asking for everyone's support so that we can get the best learning environment and the best technology to better meet the needs of your children and grandchildren, our students who are also our children.
—Lora Kane, West Terre Haute
Wise words live today
John Robert Lewis (1940-2020) was an American politician, statesman, civil rights activist, and leader who represented Georgia in the United States House of Representatives from 1987 until his death in 2020. Among his many memorable quotes, the following should relate to all of us in the times we live in today:
"If you see something that's not right, not right, not right, you have a moral obligation to do something about it."
Theodore Roosevelt (1858-1919) was an American politician, statesman, conservationist, naturalist, historian, writer, and President of the United States from 1901 to 1909. Among his many memorable quotes, the following is still very appropriate in 2022:
"Complaining about a problem without offering a solution is called whining."
—William Greenwell, Terre Haute