POINT / COUNTERPOINT: Heidi Ganahl: the right choice for Governor? | Opinion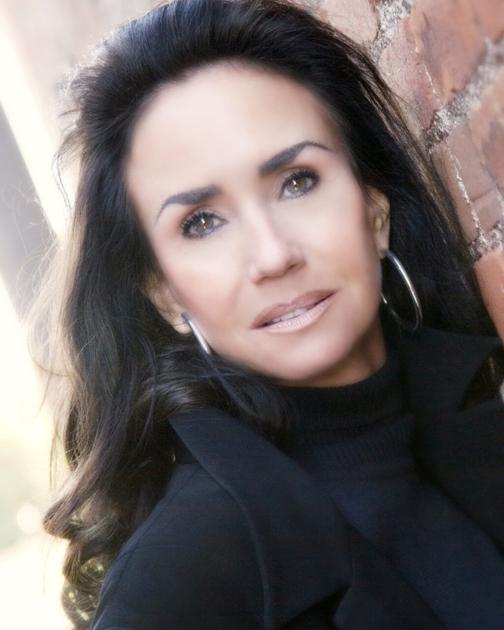 Item: Maralee McLean
Colorado has always been a pioneer state. We love to break down barriers and do new things. That's why it's high time to elect our first female governor, and Heidi Ganahl is the pioneer woman to make it happen!
Nothing would be better for the state of Colorado; Heidi is a problem solver, not a politician. She will take care of the big issues that are close to our hearts. Whether you are a Republican, Democrat or Independent, Heidi will lead as a Coloradian and bring us together to make a difference for our children, our communities and our future.
If you get to know Heidi, you will see a lively and talented woman with tremendous energy and real courage. As a mother of four and a seasoned leader with extraordinary gifts, she knows how to solve the important issues that affect the citizens of Colorado every day. With Heidi, one thing is obvious: she won't stop until she has the answers to make a difference.
As I have come to know Heidi over the years, I have seen her dedication to solving big problems. It's just who she is. I have seen her lead through tough times as CEO, CU Regent, and as a mother who has had to deal with difficult issues with her children.
Our friendship began over coffee discussing how Moms Fight Back (MFB), the charity she founded, could make a big difference in solving systemic issues in our family courts. regarding child abuse, incest and domestic violence. We have both had heartbreaking stories that touched our souls, each having personally experienced a nightmare with our own unprotected children. She listened intently and walked away determined to do something about the wrongs we have witnessed against our children. Thanks to a Moms Fight Back coalition, we were able to pass important bipartisan legislation to train family court officials on domestic violence and child abuse, which will make a big difference to the most vulnerable populations in our state. .
Heidi's goal as governor will be to help children and parents who are suffering, including tackling the surge in suicide among our children and the mental health crisis crippling our youth.
As an advocate for domestic violence and children, I am proud to support Heidi. She really cares about our kids, our community and Colorado. She's genuine and real and I've never seen her take a spin on things like most politicians. As CU Regent, as a leader in Colorado, she has shown time and time again that she cares deeply about your child's education, well-being, and how your taxes are spent. . She may seem easy going, but she is fiercely determined to do what's right for people.
As an entrepreneur, she designed and developed Camp Bow Wow, the nation's largest pet care franchise. With this business acumen and heart to help others, she will lead the state of Colorado, making it a better place where we can all live, enjoy and prosper. She loves dogs! She loves people! She loves Colorado!
I always marvel at the efficiency with which she works. She brilliantly balances her career with a great family life, just as so many women juggle their careers and their families. No one understands the day-to-day issues that ordinary people face better than a working mother like Heidi.
The Coloradians have the opportunity to elect a new leader who will bring about the necessary changes for our state. Heidi's character and guidance will get all Colorados back on track. She will go the extra mile to ensure that we take care of the most vulnerable in our community, while freeing up opportunities for all of us.
Counter: Stéphanie Vigil
We all know Colorado is a purplish state. While there is a strong preference for Democratic candidates in the voting public, we still see conservative and libertarian tendencies that many voters lean on when given the chance. It's a challenge for Democrats, including Gov. Jared Polis, to keep promises made to those who voted on them, and also to leave room for potential good solutions from a minority perspective.
It is not a bad thing to have different points of view and to find compromises. In my work of organizing and building parties, I welcome the challenge of finding common ground to move forward in cooperation.
But some things are just not up for debate among the majority of Colorado voters, such as accepting a broad scientific consensus on major issues like climate change and the fight against the pandemic. Above all, we believe in the democratic process and in the need to maintain the excellent electoral system and the protection of voters in our state.
Republican gubernatorial hopeful Heidi Ganahl might consider some of that if she is serious about taking the most powerful position in our state.
The CU regent followed her party's stubborn opposition to pandemic-related security measures, regardless of the consequences, citing "respect for choices". COVID-19 has claimed the lives of more than 7,500 Coloradans and infected more than half a million others, the long-term effects of which are not yet fully understood. That's with the masking warrants during the worst months and the ongoing demands in many private spaces to vaccinate or mask, as well as the early efforts of our governor's office to secure additional supplies. These measures have at least kept Colorado in the bottom third of states for COVID mortality.
Thank goodness we weren't living under the kind of leadership Ms. Ganahl now offered us when COVID-19 arrived in Colorado, with a government based on the ideology of "brutal individualism" that she espouses, which is killing people. people in red states at a frightening rate. Despite the charm of the robust individual myth and its convenience as a talking point for politicians whose whole platform is to do less government, some aspects of our lives are just not individual in nature and are necessarily communal. The fight against a communicable disease might be the most obvious example.
In a struggle between the people and a deadly virus, it's a strange flex for public figures to casually side with the virus.
When it comes to respect for democracy, Ganahl made it clear on the first day of her campaign that she was at least ready to play with the Big Lie peddled by the former president. Perhaps she privately accepts the 2020 election results, but prefers to appease the radicalized and very confused base she will need to secure the nomination. What is the difference at this point? Politicians who don't accept the losses and instead spread unfounded stories of being cheated on, give us valuable information about themselves and those who carry water for them. That is, they believe that they have the right to be in power and that they shouldn't have to gain more votes to get there.
The people of Colorado have been clear on this: We cherish our world-class electoral system and our strong electoral protections. We believe that our government derives its legitimacy from the consent of the people. We want to be sure that all possible eligible voters have been heard and that we will have a smooth and peaceful transition of power whenever the government changes parties.
Colorado will not be served well by someone who is more interested in bowing to extremists than following the best evidence available, winning votes, and fostering public trust.
Maralee McLean is a mother, children's advocate, domestic violence expert, professional speaker, author and Executive Director of Moms Fight Back. Stephanie Vigil is a community organizer in Colorado Springs and a candidate for the Colorado State House of Representatives.
Maralee McLean is a mother, children's advocate, domestic violence expert, professional speaker, author and Executive Director of Moms Fight Back. Stephanie Vigil is a community organizer in Colorado Springs and a candidate for the Colorado State House of Representatives.