Local businessman helping men recover | Community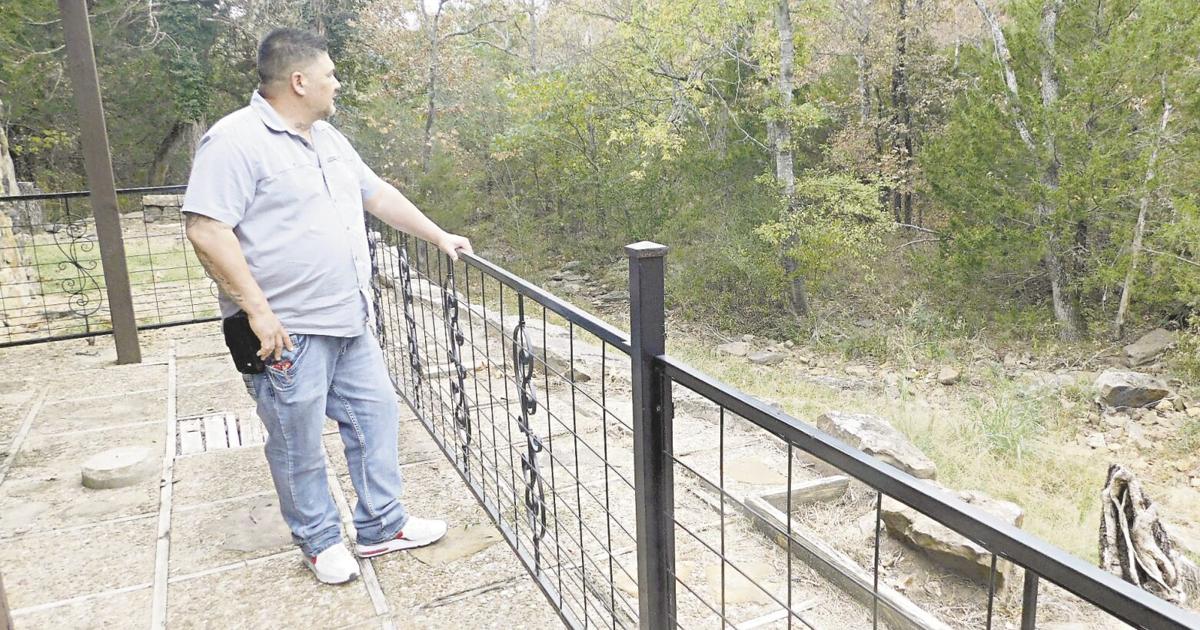 Kenneth Scott wants to help men who are at a crossroads.
Scott, owner of The Roth Company Inc., opened a home in southeast Muskogee to help men on the road to recovery from drug addiction.
"I went to a few of these when I was younger," Scott said. "It wasn't really the best places, and I have a few friends who work for me – I own a cabinetmaking business in town – and there was no structure, no stability. So I thought: "Maybe something different, something out of town.'"
God of Second Chance Houses opened on October 1 and has seven residents. Scott said his main interest in opening the house was to pay it forward.
"We had a few guys here to set it up," Scott said. "We have enough room to hold 22. At the moment it's only men, but in the future we plan to open a (facility) for women only."
Scott said he has a regime in place that every resident must follow.
"On the one hand, we want the guys to go to work and not just pay their bills while they're here," he said. "A lot of places will keep their entire check. We help them get to and from work as much as possible, and we help them find jobs and learn how to manage their money."
Each resident follows a strict structure and adhering to the rules is rewarded.
"It's kind of a 'work your way' system," Scott said. "Each person starts in the basement, then goes up to the third floor, and the second floor where the main bedrooms and carpeted floors are."
Shawn Hinckley first met Scott about 10 years ago, but reconnected with him about a year ago. Hinckley is the manager of the house.
"I was in another rehab house, and there was a bunch of structural issues and nobody was there to watch anybody, help anybody," Hinckley said. "So I came to Kenny and told him what to do in a structurally clean and sober house to help people be successful, because there's not a lot of success in most of these houses. So I went to see him, and he's been working trying to find us a house where I can be here full time helping the guys trying to get their license back, making sure they get to court and the doctor's appointments, to and from work, whatever we have to do."
While the basement has a shared bathroom, the third floor has en-suite bedrooms with two to three beds and a bathroom. The second floor is a common area with a living room and kitchen, as well as the master bedrooms, including Hinckley's bedroom.
"Another big thing is weekends, or whatever free time we have, we all choose to be together," Hinckley said. "It's not where a person downstairs is doing their own thing, reminiscing about what they were doing. You can talk to whoever you want in the house."
Jace Lester recently took up residence in the house and is already seeing the advantages of God of Second Chance Houses over other recovery houses.
"I was in another sober work program," he said. "It's the most religious place I've been to. We all pray together, we all eat together. It's like a family.
"So we can go out and work in the community, but we're still outside the city limits. It's like no other place I've ever lived."
The house is open to men from 18 years old. Scott said there were visitation rights.
"We don't allow anyone to sleep and really just family here," Scott said. "It's nothing against the others, it's just that we don't know what kind of people they are and we don't want the wrong people here."