Idaho Governor and US Senators Respond to Ukraine Invasion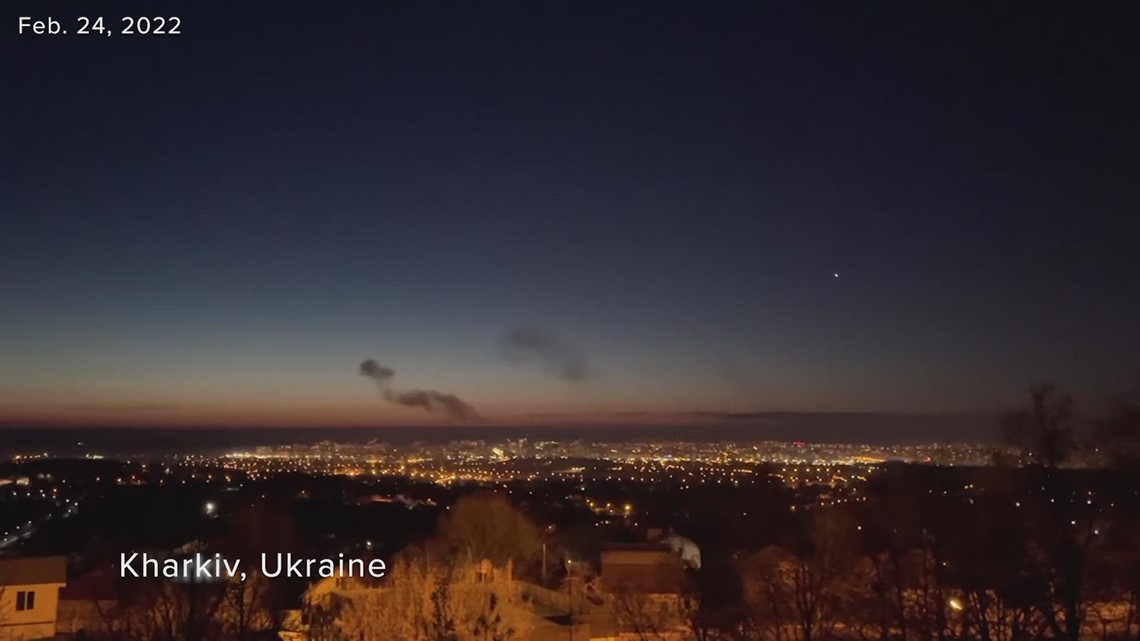 Senator Jim Risch is urging the passage of a bill providing for economic sanctions against major Russian banks and $500 million in military funding for Ukraine.
BOISE, Idaho – The Governor of Idaho and the U.S. Senate Delegation Condemn the Russian Invasion of Ukraine and Express Support for the Ukrainian People
"Putin's unprovoked attack is an attack on democracy and the values ​​of a free society," he continued. "We must hold Russia accountable for its senseless aggression towards the Ukrainian people."
Sen. Jim Risch (R-Idaho) is currently the top Republican member of the Senate Foreign Relations Committee. In a written statement, he called the invasion a "blatant and premeditated act of war".
"Despite committed efforts to find a diplomatic solution, Putin violated the border of a sovereign country. No one should be surprised. US agencies released the facts to show the world what was coming," he said. Risch, adding that Putin "has always used force to take what he wants, from the occupation of Abkahzia and South Ossetia in Georgia, to the 2014 invasion of Ukraine and the military occupation of Belarus. These are not the actions of a proud nation and people, but the actions of a desperate man whose only desire is to wreak havoc in order to look strong."
Risch also said Russian President Vladimir Putin should recognize Ukraine's territorial integrity and "back off, immediately."
Senator Risch is also urging the entire US Senate to "immediately" pass and pass legislation called the Never Yielding Europe's Territory Act – or "NYET Act". The bill would impose sanctions on major Russian banks, secondary sanctions on banks that continue to do business with sanctioned Russian banks, and sanctions on "Putin's cronies, enablers and big banks," according to a press release sent by e-mail by the Senate Foreign Relations Committee.
The NYET Act would also provide $500 million in foreign military funding to Ukraine, including $250 million in emergency funding. $100 million of this emergency funding would be for "emergency lethal assistance for critical capabilities such as air defense, anti-armour and anti-ship capabilities." In addition, the legislation would create a new Ukrainian Resistance Fund to help Ukraine resist attempts to occupy or subjugate any new territory seized by Russia; authorize a new lend-lease authority for Ukraine; and expedite Congressional review of arms sales and security assistance to Ukraine.
According to Risch's office, the NYET Act aims to counter malicious Russian influence and aggression across Europe by doubling funding for US military exercises in Europe; the creation of a new State Department Foreign Military Funding Program for Eastern Europe "to help European allies build their own defensive capabilities and incentivize greater burden-sharing;" increase funding for State Department efforts to counter Russian disinformation, including the Global Engagement Center; and expand broadcasting by Radio Free Europe/Radio Liberty.
The full text of the NYET law is available here (PDF document).
A Statement by Senator Mike Crapo (R-Idaho) calls for "crushing economic sanctions" against Russia. He also said the United States should not send troops into the field, and added that the United States "must continue to provide the deadly militaristic tools and technologies Ukraine needs to defend itself against this barbaric regime. ".
See all of our latest political coverage in our YouTube Playlist: