howrah: Howrah businessman Liluah kills himself and his family | Calcutta News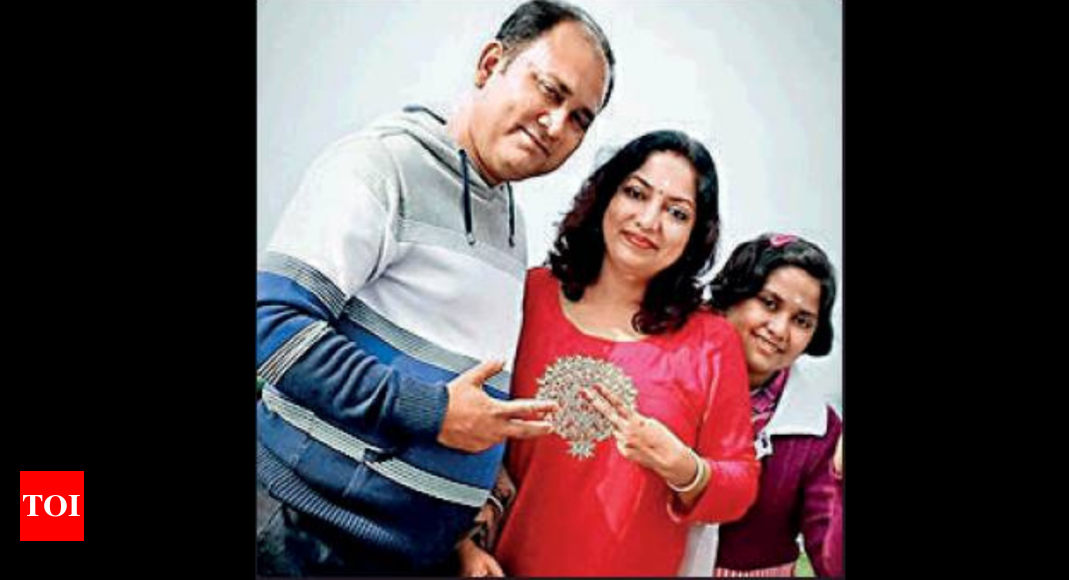 HOWRAH: The blood-soaked bodies of three family members – a businessman, his wife and daughter – were found on Saturday evening in an apartment on Liluah's first floor in Howrah. The primary investigation indicated a collapse in business and a financial crisis prompted the businessman to kill his family and then commit suicide.
On Saturday afternoon, locals noticed a foul odor in Belgachhia's apartment, Liluah. They called the
businessman
, Abhijit Das, but the phone went unanswered. They alerted the police who broke the door to find the bodies.
The body of Abhijit (47) hung from the ceiling, while that of his wife Debjani (42) was covered with a sheet in the adjacent room. The bloody body of their daughter Samrajni
(13) was lying on the ground.
"The door to the house was locked from the inside. The police forced open the door and found the decomposed bodies. Apparently, Abhijit murdered his wife and daughter with a hammer and later hanged himself. However, we do not rule out any other possibility, "Anupam Singh DC (north) Howrah City police said.
The hammer was found near the bodies but no suicide note was found. Das' mother, who has a separate apartment on the ground floor, was in their village, police said.
Das' stepfather Mrityunjay Mitra said: "I was told they were going on vacation. Three of them traveled frequently. They were due to come back on Monday.
Neighbors said Das had an industrial gas supply unit in Howrah.