Guan Eng came to businessman Gnanaraja at 2 am to discuss "confidential matters" – witness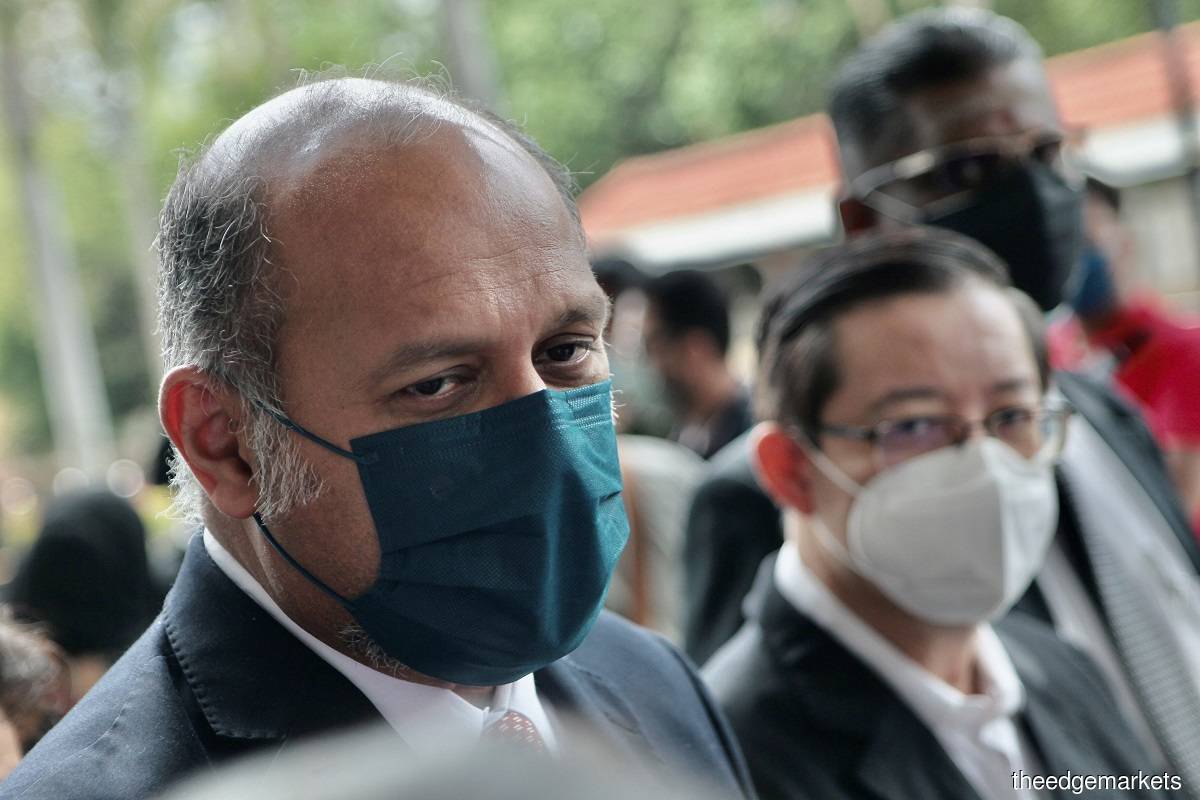 KUALA LUMPUR (July 13): Former Penang Chief Minister Lim Guan Eng visited businessman Gnanaraja Gnanasundram at the latter's residence in Petaling Jaya to discuss "confidential matters" at 2 a.m. in 2017, the first witness in the Penang Underwater Tunnel Transplant Trial testified today.
Actress and businesswoman Datuk Geethanjali Gausillia Kathirvalu, who is Gnanaraja's wife, said her husband woke her up in the middle of the night to inform her that Lim had come to their house, along with the executive director principal of the Zenith Construction Sdn Bhd Consortium, Datuk Zarul. Ahmad Mohd Zulkifli, who is also a key prosecution witness in this trial.
The witness, better known as Geethanjali G, said that after entertaining and taking some photos with the guests, her husband asked her to return to her room to allow others to discuss "confidential matters".
"After that, I did not know what information was discussed between my husband and YB Lim Guan Eng that night, and I confirm that my husband never shared any other information regarding my husband and YB Lim Guan. Eng, "she said, adding that Lim has only been to her house once.
Photos taken at the meeting were shown in court and entered into evidence. According to Geethanjali, the photos were taken by Zarul.
For context, Gnanaraja was indicted in 2019 on three counts of cheating under Article 420 of the Penal Code involving RM 19 million linked to the tunnel project.
He was further slapped with 68 money laundering charges involving RM 11.4 million in the same year, and was stripped of his title of "Datuk Seri".
After Geethanjali, the prosecution called its second witness, Malaysian Anti-Corruption Commission (MACC) officer Saadon Abd Samad.
Saadon testified that he was the forensic officer who extracted the images mentioned by Geethanjali from a cell phone. Although this was not established in court, the phone is believed to belong to Zarul.
However, lead defense attorney Gobind Singh Deo pointed out that Saadon did not receive the investigating officer's phone until March 2021, while Lim was first charged in August of the last year.
Gobind: So what we can see here is that the person was charged first and only then the forensics was done much longer after that to confirm the facts, right?
Saadon: Yes.
Gobind: Usually we do an investigation first and then we just decide whether or not to charge, right?
Saadon: That's right.
Gobind: But in this case it was different, the forensic investigation only took place after the accused was charged. Why?
Saadon: It was not my decision.
Gobind: I tell you that the prosecution in this case was in bad faith, that is to say, it had malicious intentions. Is this correct, or wrong, or you don't know?
Saadon: I do not agree.
Lim faces four counts, including two under the MACC Act of 2009 and the other two under the Criminal Code.
Under the first charge, Lim is accused of using his post as chief minister at the time to solicit gratuities to help the Zenith Construction Consortium secure the tunnel project. He allegedly claimed 10% of the company's profits from its owner Zarul.
Under the second charge read to him in Butterworth Sessions Court, Lim is accused of using his post as Chief Minister at the time to receive RM 3.3million as a gratuity to help the company to secure the project valued at RM 6.3. billion.
On the third and fourth counts, Lim is charged with having two government-owned land in Penang valued at RM 208.8 million ceded to two companies linked to the tunnel project.
Lim pleaded not guilty to all four counts. The trial before Sessions Court judge Azura Alwi continues tomorrow.
Read also:
Guan Eng Penang Underwater Tunnel Corruption Trial Begins Today