Governor's Office | This Week in New Jersey: January 28, 2022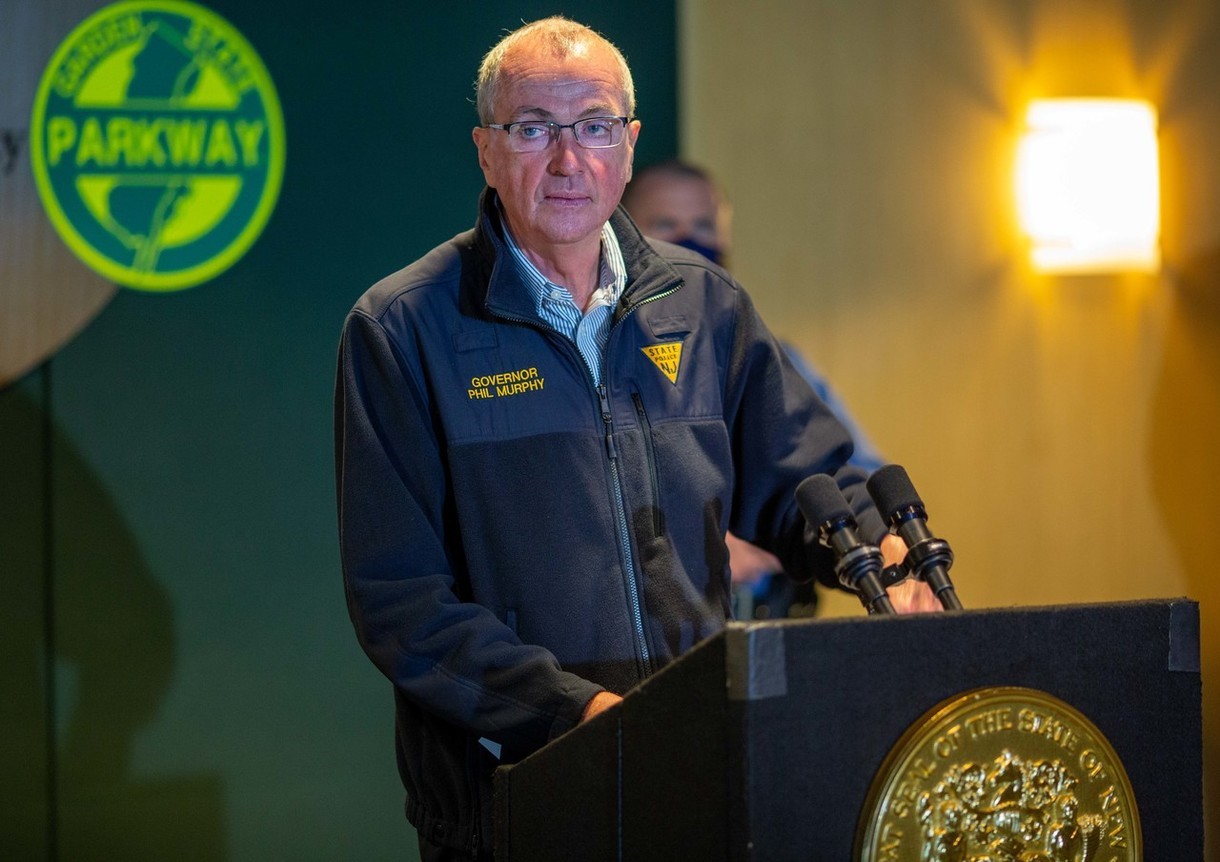 GOVERNOR MURPHY DECLARES STATE OF EMERGENCY IN RESPONSE TO WINTER STORM
Governor Phil Murphy said New Jersey will enter a state of emergency in anticipation of a winter storm that is expected to impact the state with extreme weather. Executive Order No. 285 declares a state of emergency in all 21 counties of New Jersey, allowing the deployment of resources throughout the state for the duration of the storm.
READ MORE
GOVERNOR MURPHY, SENATOR MENENDEZ, SENATOR BOOKER AND MP PASCRELL ANNOUNCE $143M PROJECT TO REBUILD THE ROUTE 3 BRIDGE OVER THE HACKENSACK RIVER
Governor Murphy, Senator Menendez, Senator Booker and Congressman Pascrell announced a $143.6 million project to rebuild the eastbound span of the Route 3 bridge over the Hackensack River, ensuring that the bridge is safer for travelers. Federal lawmakers secured that funding in the bipartisan $1.2 trillion Infrastructure Investment and Jobs Act that was signed into law in November.
"Senator Menendez, Senator Booker, and our congressional delegation have been relentless and persistent advocates for infrastructure investment," Governor Murphy said. "With their support and the leadership of the Biden administration, we are finally starting to see critical infrastructure funding come from the Infrastructure Investment and Jobs Act. The Route 3 Bridge between East Rutherford and Secaucus is one of many projects that will benefit New Jerseyans through this historic effort. The IIJA will provide significant funding and support for years to come as we rehabilitate roads and bridges across the state.
PICTURES
GOVERNOR MURPHY AND ACTING ATTORNEY GENERAL BRUCK ANNOUNCE $7 MILLION INVESTMENT IN SHOT DETECTION TECHNOLOGY AND OTHER POLICE EQUIPMENT TO REDUCE GUN VIOLENCE
Governor Phil Murphy and Acting Attorney General Andrew J. Bruck announced a $7 million investment in gunshot detection technology and other law enforcement equipment to reduce gun violence using federal funds from the US bailout. Additionally, Governor Murphy and Acting Attorney General Bruck announced that 25 nonprofits will receive $8.2 million in grants for Community Violence Intervention (CBVI) programs, the largest such investment in New Jersey history.
"Addressing gun violence is a multi-faceted problem that requires a multi-faceted approach," said Governor Murphy. "The funding will provide resources to law enforcement agencies and community partners, equipping them with much-needed resources as we continue to address the epidemic of gun violence. This approach allows us to make our communities safer while continuing to advocate for common sense gun safety measures.
READ MORE
MURPHY-OLIVER ADMINISTRATION ANNOUNCES NEW PROGRAM FOR OWNERS IN DIFFICULTY
Governor Philip D. Murphy and Lieutenant Governor Sheila Y. Oliver announced the upcoming launch of the Emergency Rescue Mortgage Assistance (ERMA) program, administered by the New Jersey Housing and Mortgage Finance Agency (NJHMFA). This program will provide up to $35,000 in assistance to cover mortgage arrears, delinquent property taxes and other housing cost defaults for eligible homeowners negatively impacted by the COVID-19 pandemic.
"We are pleased to announce this new program that will reduce housing insecurity related to COVID-19 for thousands of New Jersey families," Governor Murphy said. "ERMA is a powerful addition to our portfolio of measures to prevent foreclosures and help New Jersey homeowners stay in their homes."
"Working families have faced unprecedented burdens over the past two years," said Lt. Governor Oliver, who is commissioner of the Department of Community Affairs and chairman of the NJHMFA board of directors. "If you're struggling to pay your mortgage or other landlord obligations, the ERMA program can help you get back on your feet."
READ MORE
GOVERNOR MURPHY ANNOUNCES INTENTION TO APPOINT SARAH ADELMAN AS NEW JERSEY DEPARTMENT OF HUMAN SERVICES COMMISSIONER
Governor Phil Murphy has announced plans to appoint Sarah Adelman as commissioner of the New Jersey Department of Human Services. Adelman has served as Acting Commissioner since January 2021. The New Jersey Department of Human Services serves one in three New Jersey children and one in five adults, with a budget of approximately $20 billion in state and federal funds and a staff of more than 7,400 people.
"Sarah stepped into the role of Acting Commissioner amid the COVID-19 pandemic and her leadership has successfully guided the New Jersey Department of Human Services through this difficult year," said Governor Murphy. "Sarah's unwavering dedication, coupled with her extensive knowledge of the Department and its programs, is absolutely essential as we help families in New Jersey cope with the challenges posed by the pandemic. I look forward to its confirmation by the Senate and continue to serve New Jersey's most vulnerable communities together.
READ MORE