Choteau businessman dies due to COVID | New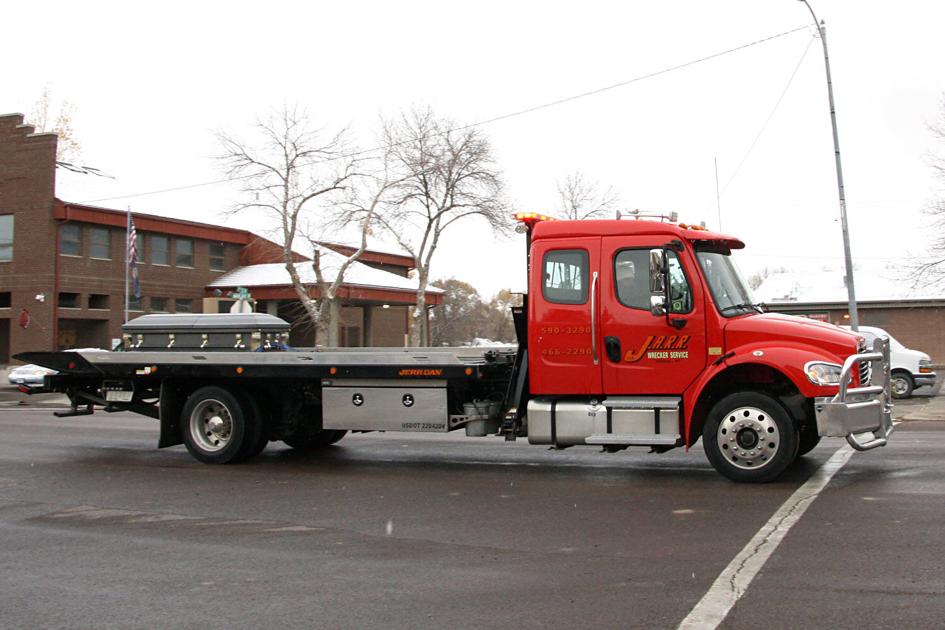 Choteau tow truck driver, mechanic and self-employed businessman Wayne Amos Roth, 64, died of complications from COVID-19 pneumonia while in tow truck being driven on October 21, 2021 on the side road 408, about nine miles west of Fairfield.
A passerby came across the tow truck stopped along the road and found Wayne, unconscious outside the truck. The reporting party called the emergency at the Teton County Sheriff's Office at 5:49 pm The dispatch sent two deputies, the Montana Highway Patrol, the Montana Department of Transportation, the Fairfield Ambulance and the Department of Transportation. 'Fairfield arson. Rescue workers were unable to resuscitate Roth, whose family said he had recently been ill with COVID-19.
His wife Patty, who works at Alpine Touch in Choteau, also contracted COVID-19 and was hospitalized last week in Benefis intensive care. At the start of this week, she was no longer in intensive care and was hoping to be released this week at Benefis Teton Medical Center in Choteau for continued recovery and physical therapy. Neither Patty nor Wayne had received a COVID-19 vaccine, according to their family.
Wayne was born on August 28, 1957 in Athabasca, Alberta, Canada, to Sterling and Priscilla (Schlabach) Roth. He grew up in Hubbard, Oregon, and attended North Marion High School in Aurora, Oregon, where he graduated in 1976.
He married "the girl next door", Patricia Dulley, on December 25, 1981, in Hubbard. They would have celebrated their 40 years of marriage this year.
They lived in Lebanon, Oregon, and later in Albany, Oregon, and moved to Choteau in 2000 when Wayne purchased JARR (Johnson's Automotive Repair and Recycling) from Tammy Johnson Eaton, whose husband, the late Ron Johnson, had created the vehicle demolition site, mechanical workshop and towing service in Choteau.
Wayne has owned and operated JARR Wrecking, Towing and Auto Service for 21 years. Under his ownership, JARR's services expanded to include a branch in Browning. It provided round-the-clock towing service, including the provision of a four-wheel drive tow truck and multi-passenger transport, in an area from Highway 200 to the Canadian border, including including Glacier National Park.
No one in Wayne's family was surprised that he became a mechanic. His mother wrote in her baby book that he was born with the gift of taking things apart and putting things back together. His career in the auto repair industry began when he worked as a garage mechanic for his hometown Chrysler dealership. He rose through the ranks to a line mechanic, taking as many Chrysler training courses as possible and taking carburetor and tune-up courses from Chemeketa College in Salem, Oregon.
He worked at a Chrysler dealership in Lebanon, Oregon for seven years, then transferred to the Mark Thomas Motors dealership in Albany, where he achieved ASE certification and became a Chrysler Master Technician.
In 1993 he resigned from the dealership and established a small scale repair shop on his farm and also worked for the local sanitation company, doing welding, painting and repairing equipment. . He said he was inspired to own his own demolition, towing and repair business after a close friend invested in a similar business and purchased AAA travel service in Albany.
He learned about the sale of JARR through his brother, Bruce Roth of Fort Shaw, and was familiar with the area because his family had vacationed there several times.
Wayne and Patty moved to Choteau with their two youngest children, Kayla and Travis. Their eldest daughter, Bridget, moved to Washington to attend college.
When his son was young, Wayne and Travis often competed in the Boy Scouts Pinewood Derby, making their racing cars and trucks out of balsa. In 2002, Wayne's vehicle won the "Best of Show" at the Pinewood Derby and finished third in the parent category race.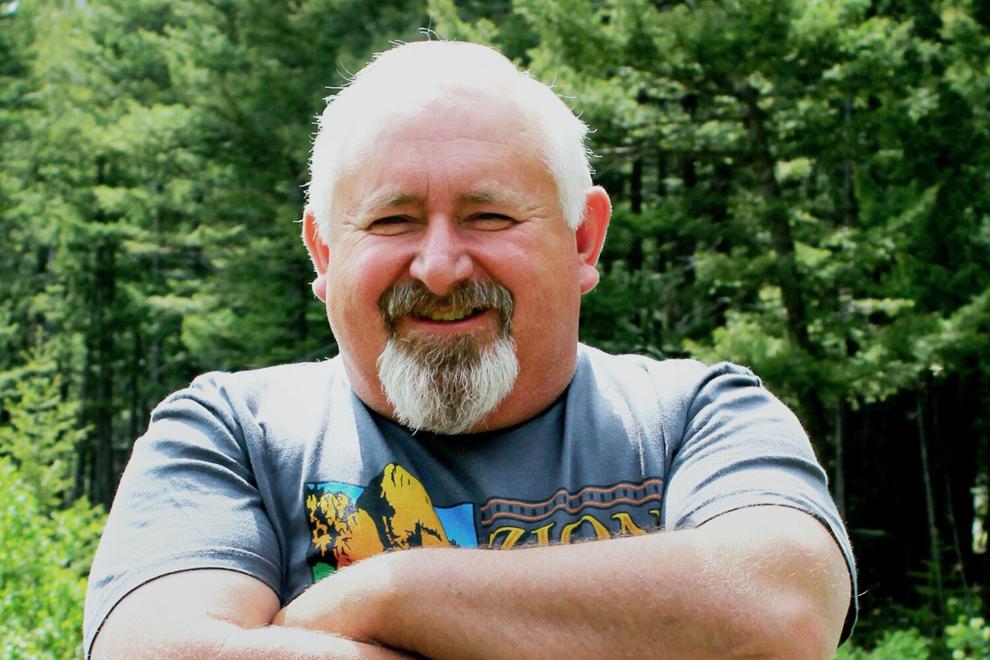 Wayne always encouraged his children to work hard. They didn't need a rooster because he was in their room every morning waking them up with a to-do list for the day. And if they didn't have a job, he encouraged them to volunteer in the community.
Wayne was a member of the Montana Tow Truck Association and took his job of responding to emergencies very seriously. The MTTA honored Wayne on October 30 with a representative reading the "Tow Trucker's Prayer" outside the Gorder Jensen Funeral Home as the first snow of the year fell.
Then, 30 tow trucks followed the JARR tow truck carrying Wayne's casket to Choteau cemetery for a private funeral service. Truckers came from Conrad, Shelby, Great Falls, Helena, Livingston, Three Forks and more. The Montana Highway Patrol, Teton County Search and Rescue, and the Choteau Volunteer Fire Department also had vehicles in the funeral procession which included Wayne's Viper and Hellcat Challenger.
In 2006, Choteau's volunteer firefighters and ambulance team recognized his long-standing help. Wayne regularly provided wrecked vehicles for them to practice and was an expert in vehicle construction. JARR not only supplied the vehicles, but Wayne took the time to move the vehicle to the training sites. "We appreciate the time and resources that JARR has invested in our efforts to develop our extrication skills," the two agencies said.
He was instrumental in a number of painful rescues of people who have had traffic accidents in and around the county. On one such occasion, in October 2002, he assisted a multitude of emergency responders in rescuing breeder Nikki Ley from a near-fatal pickup truck and trailer wreck on the Bellview Highway.
In 2003, he received an AAA MountainWest Outstanding Service Award for his outstanding customer service. He has been nominated for this award by AAA clients who have received services from him.
On another occasion in 2007, Wayne helped Montana Fish, Wildlife and Parks identify parts of a Pontiac Grand Am that was involved in an unreported grizzly bear-car crash.
Wayne was a member of Masonic Lodge # 44, the Choteau Chamber of Commerce, the Choteau Lions Club and the Viper Club of America. He loved cars, tinkering and helping others. Her favorite car was always next. Some of the cars he owned over the years included a Barracuda, Dart, Belvedere, Challenger, first generation Cummins, Viper and Valiant. His most recent was a Hellcat Challenger.
He was very competitive in his pie auctions at the annual FFA pie auction and often donated cars for broken cars at Choteau High School.
He didn't like being in the spotlight, but he quietly helped make Choteau a better place over the years. These are just a few examples: In 2001, he donated his time and his vehicle to move a new storage shed in Choteau for the local chapter of the Soroptimists. In 2002, he showed his support for local ranchers by participating in a fundraiser for the R-CALF United Stockgrowers of America, becoming one of the people who bought the same heifer 70 times, raising $ 31,300. As a member of the Lions Club, he purchased a monthly regular travel ticket to help raise funds for the operation of the local swimming pool, and he donated new soccer goals, a warehouse and d money to help Choteau's youth soccer program.
Wayne was still dreaming of his next project. He had a big smile on his face and always had a prank (or two) up his sleeve. He had two favorite dogs, Penny and Ruby. Penny wandered around Choteau and met Wayne at JARR, sometimes going to the store before him.
His friends remember times he spent dragging, camping, fishing, hunting, golfing, building cars, playing cards, chatting around the campfire and eating his food. delicious salsa. Loading a large group of friends onto his tow truck for the July 4th Choteau parade was a tradition.
He is survived by his wife, Patricia de Choteau; father, Sterling Roth of Canby, Oregon; children, Bridget Baeth and Kayla Roth, both of Tacoma, Washington, and Travis Roth of Bozeman; siblings, Allen Roth of Brooklyn, New York, Bruce Roth of Fort Shaw, JoAnn Roth of Portland, Oregon, Gaye Roth of Albuquerque, New Mexico, Melody Roth of Portland and Loyal Roth of Sherwood, Oregon; and a grandson, Ruari Baeth of Tacoma.
Submissions are suggested at the Montana Tow Truck Association Margo Fund, PO Box 363, Three Forks, MT 59752. Condolences can be left online at www.gorderjensenfunerahome.com.