Businessman stabbed to death while closing his shop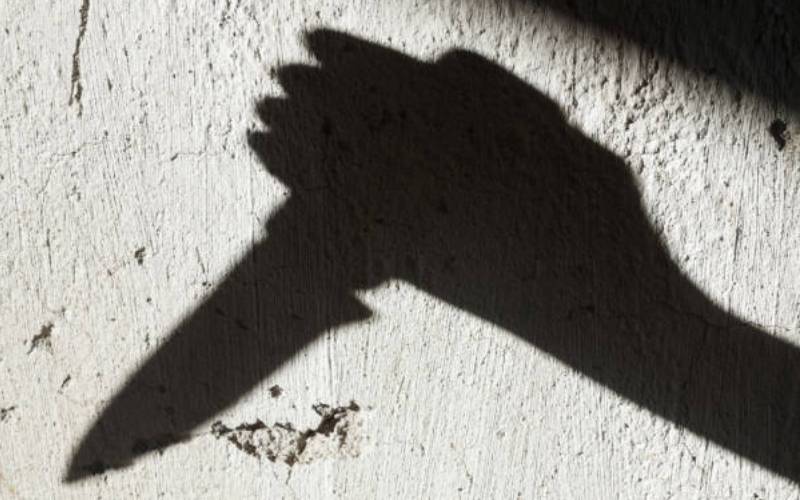 [ad_1]
A businessman was stabbed to death by unknown assailants in the village of Kokuro Junction on the Kisii-Migori road.
Jeremih Onyonya, 48, was assaulted at around 8 p.m. on Tuesday evening as he closed his store.
Yesterday morning, traffic was paralyzed along the Migori-Kisii road for several hours after residents barricaded the road. The inhabitants protested against the murder of the businessman.
According to Migori County Police Commander Mark Wanjala, the thieves, armed with a rifle and other rudimentary weapons, attacked the man and stabbed him.
"The attackers used the back door to enter the store. He was rushed to Rapcom Hospital but died on arrival at the facility, "Wanjala said.
He said police recovered a G3 magazine and ammunition. "We have opened an investigation into this matter. "
Wanjala said nothing was stolen from the store and the suspects were still at large.
Lucy Onyango, wife of the deceased, recounted The standard that armed thieves used the backdoor to escape.
"The thieves came in through the back door and ordered us all to sit down. They claimed that they had been sent to take my husband away, "she said.
Onyango said the five men were dressed in police uniforms and wore masks.
"After my husband realized they weren't policemen, he asked who sent them, but they started strangling him and then stabbed him. I was fighting the other man with the gun, "she said.
[email protected]
[ad_2]