Businessman detained after police search finds ganja, nearly $20 million in cash and contraband alcohol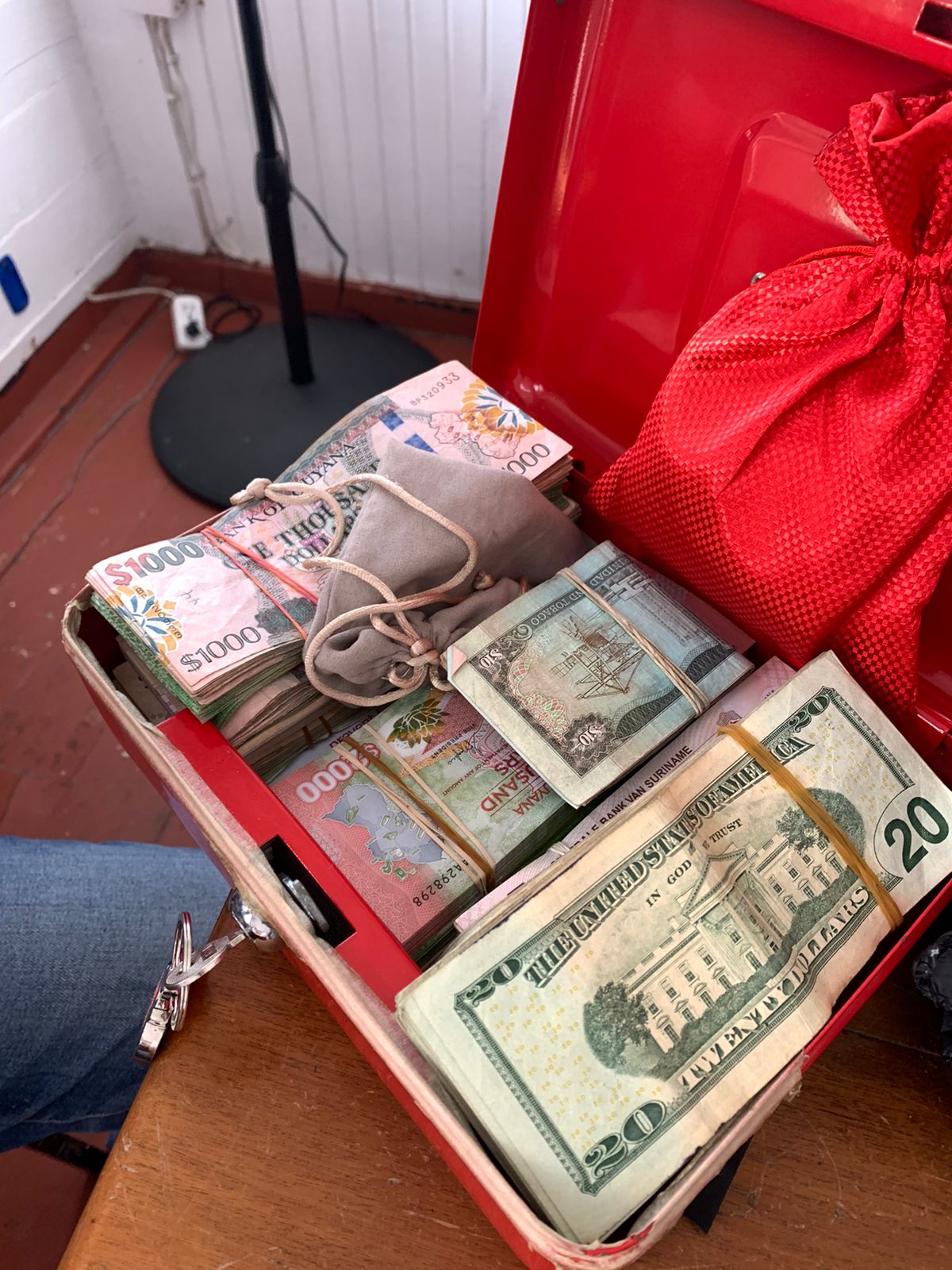 Police arrested a city businessman on Wednesday, who was found with more than five pounds of cannabis, a large amount of contraband alcohol and nearly $20 million in local and foreign currency.
Guyana Police say the items were found after ranks of the Criminal Investigations Department (CID) executed a search warrant at the 30-year-old businessman's home in East Street, Georgetown. He and members of his family were arrested following these discoveries.
In a statement, police said a search conducted in the bedroom of the property uncovered $2,508,370.00 GYD, $75,697.00 USD, $4,664.00 SRD, 6,145.00 EURO , $19.00 BAJAN, $40.00 CAD, $171.00 T&T, $100.00 Bolivar and $100.00 BZD.
In addition, a new search was carried out in a locked room in the lower apartment of the property opened by the businessman. There, police said investigators found an amount of unpersonalized alcohol. It included 24 bottles of Double Black, 16 bottles of Johnny Walker Black, 11 bottles of Jack Daniels Whiskey, 2 bottles of Merry Irish Cream Liquor and 16 cases of Budweiser Beer (24 bottles each).
They also found a case of Red Bull Energy Drink (24 boxes) and 47 boxes of disposable latex gloves (100 each).
Police said a small blue and white cooler with the businessman's logo was seen above a cupboard. In it, the ranks found a black plastic bag containing two parcels wrapped in transparent plastic, which were later confirmed to contain 2.3 kilos of suspected cannabis.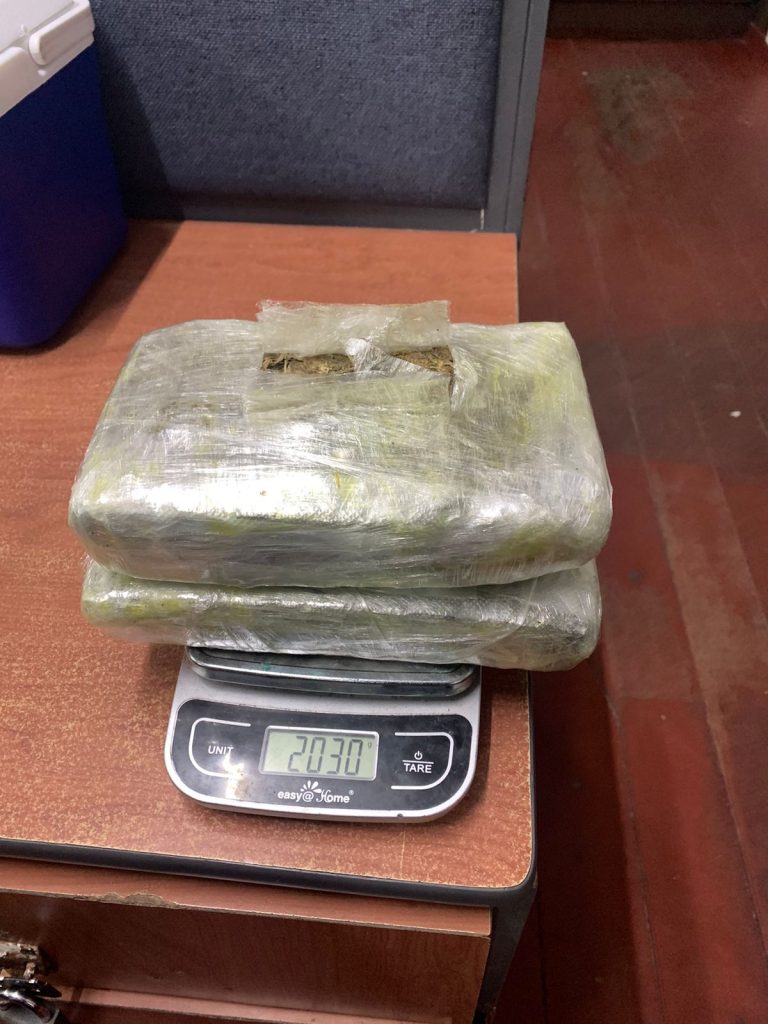 Police said the businessman was informed of the offence, arrested and cautioned. His wife, mother-in-law and his wife's 18-year-old cousin, together with the above mentioned items and the money found were escorted to the CID headquarters.
Police added that on the same day, the ranks also executed a second search warrant at Providence, East Bank Demerara property belonging to the businessman and they confiscated three DVRs.