ACORN Canada study reveals an increase in the use of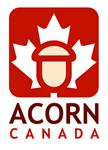 TORONTO, February 17, 2021 (GLOBE NEWSWIRE) – On Wednesday, February 17, ACORN will host events in nine cities across the country to release the results of a national survey and report to understand consumer experiences with high interest loans (loans with an interest rate of 25% to over 500%), especially when taken out online. The results of the study are based on 376 survey responses.
We also conducted a legislative analysis to determine the extent to which protections exist for consumers of high interest loans at the federal and provincial levels.
The study's recommendations call on the federal government to force banks to create a national multi-jurisdictional anti-predation loan strategy protect low-income consumers and other vulnerable consumers from abusive lending practices and improve their access to fair banking options. ACORN has fought for more than a decade for a fair bank at the national, provincial and local levels.
The detailed report is available here. The link will be live on February 17, 2021.
https://acorncanada.org/resource/national-report-high-interest-loans
For French, click here https://acorncanada.org/resource/etude-sur-les-prets-a-interet-eleve
Contact information:
Judy Duncan – 416 996 6401 – [email protected]
Jambage Bhumika – 647 913 5358 – [email protected]
ACORN members will release the report on February 17, 2021.
LOCAL ACTION
Highlights of the ACORN Canada 2020 report:
70% of those surveyed said they had taken out a loan with a high interest rate.
While a majority of consumers, i.e. 70%, continue to take out payday loans, there is an increase in the number of people taking out installment loans. In 2016, the proportion of people who took out installment loans was 11%, which increased to 45% in the last study.
Notably, the study points out that people either take out these loans only once or they are caught in a vicious cycle of debt. While 30% of respondents said they had taken these loans only once in the past 12 months, the second highest number of times reported was more than 10 times per year by 13% of respondents.
Unsurprisingly, 80% of respondents said they took out a loan to cover their daily expenses such as rent, groceries, electricity, etc. they do.
45% said they were in a hurry to sign the loan agreement with the lender.
12% of those surveyed were never told about optional products such as insurance until a large sum was debited from their account.
Almost 30% said they took out a loan online. The reasons for taking out a loan online were mainly because people found it convenient and quick.
17% said they had not been able to make payments because they are facing a difficult financial situation due to COVID. Only 7% found the lenders extremely considerate.
40% approached banks before taking out a high interest loan. and were refused. Only 3% said they preferred a loan with a high interest rate.
With regard to online loans in particular, the study shows that the nature of the problems that affect these loans when taken out in the store or online are broadly similar. However, there are some specific issues that only apply to online loans and so it is important that all consumer protections applied to the storefront apply to online loans as well.
Background:
ACORN Canada is an independent national organization is an independent national organization of low and moderate income families with over 140,000 members in over 20 neighborhood chapters in 9 cities.
Contact information:
Judy Duncan 416 996 6401 – [email protected]
Jambage Bhumika 647 913 5358 – [email protected]